Super Smash Bros. Lets You Take the Soundtrack With You In "Play In Sleep Mode"
Listen to the Super Smash Bros. soundtrack even when your 3DS is in sleep mode
If there is one thing that I love about Nintendo games, it is the music. The Smash Bros. series in particular has some great, catchy tracks. Now, with the 3DS version of Super Smash Bros., you can carry the game's soundtrack wherever you go.
Game director Masuhiro Sakurai gave details on the Miiverse (you see that here). The 3DS version of Super Smash Bros. will feature a "Play in Sleep Mode" option. Through this, players are able to access the game's soundtrack, even when they close their 3DS. When in this mode, you are able to skip tracks using the L and R buttons. Players are also able to put songs in a loop, shuffle them, or pick individual tracks from the list to play.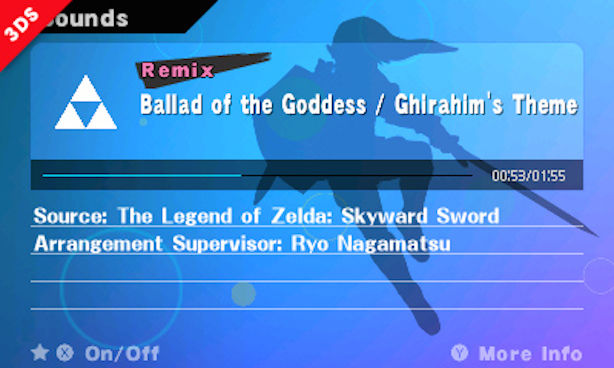 Sakurai points out that the "Remix" text on remixed songs will come in two colors. A pink label means that the song's remix is for the new version of Super Smash Bros., while a white label means that the song is a remix from earlier games.
Sakurai also made the announcement that a sample of the soundtrack for Super Smash Bros. is available here. More tracks are coming in the future.
The "Play in Sleep Mode" is a nice feature that will make it easier to have the Smash Bros. soundtrack in my pocket between gaming sessions. More games should utilize features such as this, and take advantage of what could be done when the 3DS is on Sleep Mode.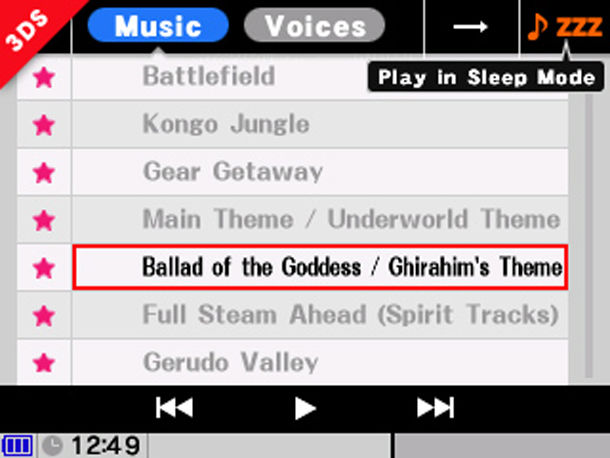 Super Smash Bros. will release on the 3DS on October 3. The Wii U version will release at a later time.
Published Aug. 25th 2014