Plants vs Zombies 2: Finally Heading to Android
Plants Vs Zombies 2: It's About Time, is finally heading to Android.
The Android version of Plants vs Zombies 2: It's About Time (literally) is finally headed to Android devices! After a recently held soft launch in Australia and New Zealand, PopCap promises a global release will happen "soon." Of course how soon is soon is anyone's guess!
Plants vs Zombies 2: It's About Time is a free to play title, but the game does use micro transactions. There is also still no word on whether or not PopCap will bring the sequel to PC.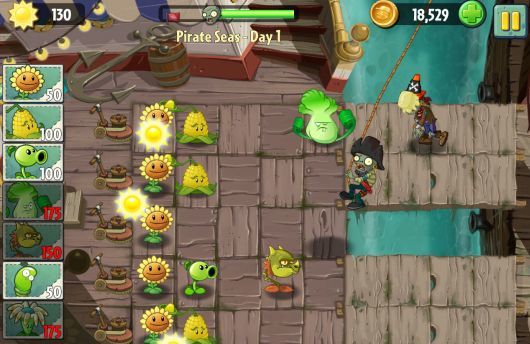 If you're unfamiliar with how the game works, here's the low down. You protect your house from those pesky zombies by growing zombie-killing plants that, of course, murder them in a variety of increasingly hilarious ways.
The game's plot concerns a man rather appropriately named Crazy Dave, who uses a time machine to travel back and forth in time to find a... taco. No problem there, crazy people need to eat as much as the next person, after all. The different levels depict the different eras and settings Crazy Dave finds himself in, such as ancient Egypt or a pirate-themed Caribbean.
Along with new worlds to play in, the game also boasts updated visuals, plants, zombies, and plant food, which lets players supercharge their turrets.
Published Oct. 3rd 2013