Eliza Joins the Skullgirls Cast as the Third DLC Character
Eliza fans rejoice! Your pick is joining the Skullgirls cast.
The ride is almost over! After pulling off an impressive Indiegogo campaign, Lab Zero Games' subsequent fan voting process has ended and the first result is in: Eliza will be joining the cast of the Skullgirls.
Although nothing is quite concrete yet, the play style speculation section for Eliza makes her sound like a really interesting character. She is dubbed the "ultimate attack-from-disadvantage" character due to her unique mechanic involving the control of the blood she spills as she takes hits from other characters.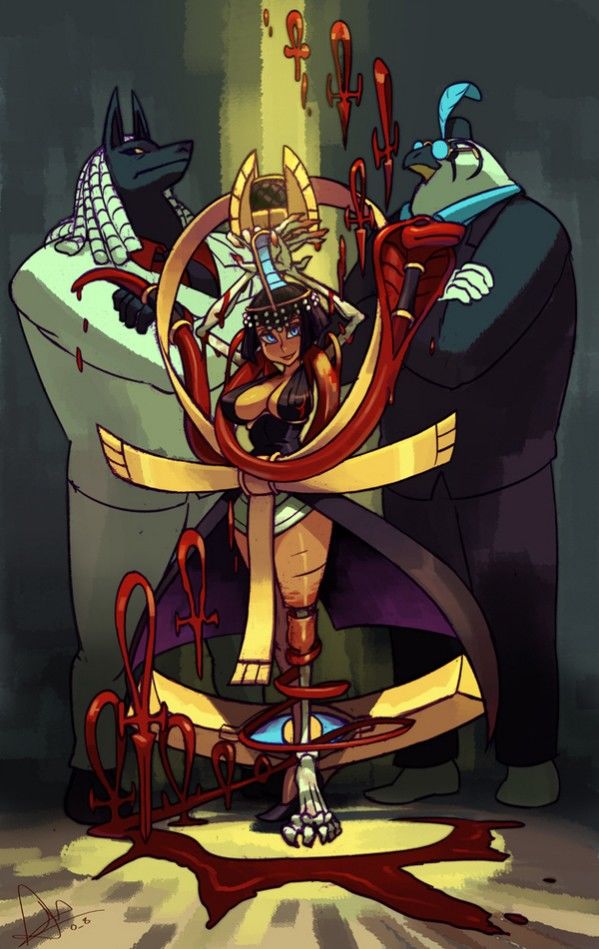 "Ankhs for all the support."
There's still one more character left to be revealed. It will either be Aeon, Annie, or Minette. Once that's revealed, it will finally put an end to the Great Waifu Wars of 2013 that the Skullgirls' voting process has caused.
This process has been a bumpy one and I'm sure that Lab Zero Games is excited for it to end so they can pump out the new content. I can't wait to try out Eliza; the new Skullgirls content can't come out soon enough.
Published Apr. 29th 2013