A Look at Xbox One's New Friends App
Xbox LIVE's Major Nelson walks us through some of the Friends app's features.
The Xbox One's Friends app is a simple yet effective way to manage your friends list on the console. The app has features such as being able to follow your favorite professional gamers. All you have to do is search for their gamer tag/username and click follow. That person will then have the opportunity to follow you back--should they want.
Don't worry about your privacy!
With this app you can change any setting you wish. You can enable or disable the follow feature allowing you complete control over who views your profile.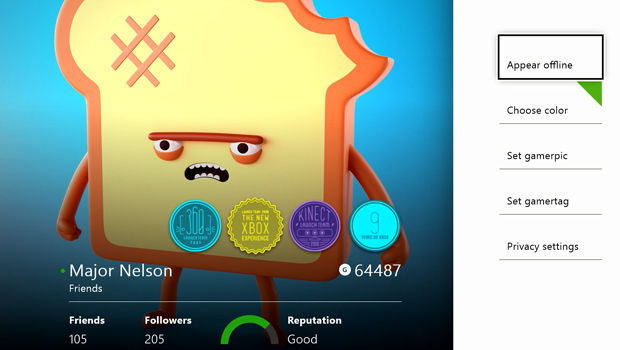 Connecting with gamers just got easier!
You can see what your friends are doing with you online feed, view your favorites, and start parties all from within the friends app. Major Nelson thinks this is the easiest way to connect and discover new friends through Xbox.
"I think this is going to be one of the best ways to meet new people on Xbox Live"
This is a new way of getting people to connect on Xbox Live particularly because they are adding the principles of social media sites like Twitter and Facebook. And by doing so, Xbox will effectively integrate all the aspects that people love into one entertainment box creating a more cohesive experience on Xbox One.
Published Oct. 14th 2013