Majora's Mask Remake Still Remains Hopeful
Miyamoto teases Majora's Mask remake.
The Legend of Zelda: Majora's Mask was first released back in 2000 on the Nintendo 64, and was the second game in the popular series to feature 3D graphics (the first being Ocarina of Time). The title was praised for its graphics and complex story, and was later released on the Wii's Virtual Console in 2009. Featuring an in-game countdown system, Link only had 3 days to save the world from complete destruction by that moon with the terrifying face. Majora's Mask may have been considered "darker" and different than any other title in the Zelda franchise, but it still garnered a huge following by fans who will proudly claim it to be the "best Zelda game" to this very day.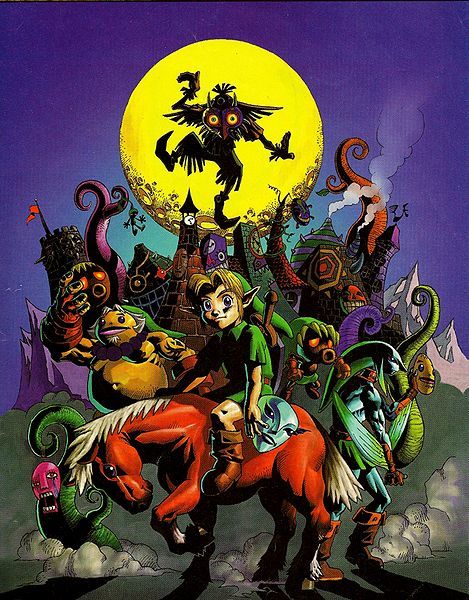 Prior to E3 2013, legendary Nintendo developer Shigeru Miyamoto had revealed that his development team had been debating on two 3DS Zelda products: a Majora's Mask remake and A Link to the Past sequel. We know from this year's trade show that a sequel for A Link to the Past titled The Legend of Zelda: A Link Between Worlds was the chosen option of the two and will be released later this year.
With its currently outdated graphics, will Majora's Mask ever receive a remake treatment like its Ocarina of Time predecessor? The answer is: possibly.
After E3's Zelda reveal, IGN recently asked Miyamoto if fans "were out of luck," to which he replied, with a chuckle:
"Well, they're still in my memory."
As ambiguous as Miyamoto's answer may sound, I believe all hope is not lost for a stunning new remake of The Legend of Zelda: Majora's Mask! We may be in for a pleasant surprise come next E3!
Published Jun. 23rd 2013