EA Sports Pushes Back NBA Live 15 Release by 3 Weeks
The game will be "polished" during the three week delay, focusing on controls and player animations.
Gamers will have to wait a few extra weeks to play NBA Live 15, as EA Sports delayed the game for further development.

The video game development company's Executive Producer, Sean O'Brien, released a statement shortly after EA Sports pushed the launch from Oct 7 to Oct 28.

"Considering all the work that's gone in so far," O'Brien said, "we will be taking a few extra weeks to polish the game and make sure you get an incredible NBA experience from the moment you first boot up the title."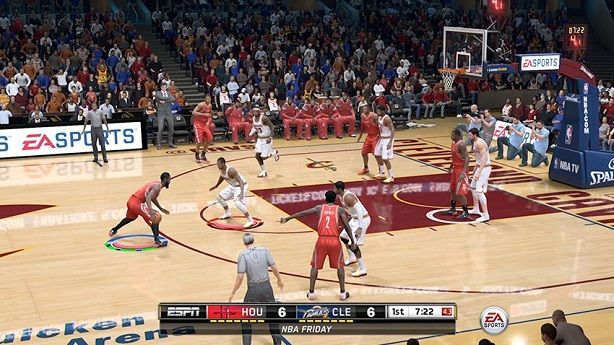 Their previous title, NBA Live 14, was EA Sports' disappointing return to creating basketball video games after a four-year hiatus. According to review aggregator website Metacritic, the game received a "generally unfavorable" score of 43 based on 25 critics.

Some of the improvements O'Brien and his team will be making to NBA Live 15 during the delay includes changes to ball handling controls, off-ball motion, and certain player animations.

The pushback means rivals 2K Games will now be the only company releasing an NBA basketball video game (NBA 2K15) on Oct 7, and NBA Live 15 will share their new date with the opening night of the new professional basketball season.

NBA Live 15 will be released on the Sony PlayStation 4 and Microsoft Xbox One.
Published Sep. 10th 2014