Minecraft for Wii U reveals more features
Voice chat, headset, keyboard, and Wii U Pro controller compatibility.
With the release date of Minecraft for the Wii U console less than a week away now, the Nintendo eShop is preparing for users to get their hands on it. The shop listing in Japan adds various details revealing new compatibility and other features not previously mentioned.
These features include:
USB Keyboard compatibility
Wii U Pro Controller compatibility
Online Voice Chat capabilities
Headset compatibility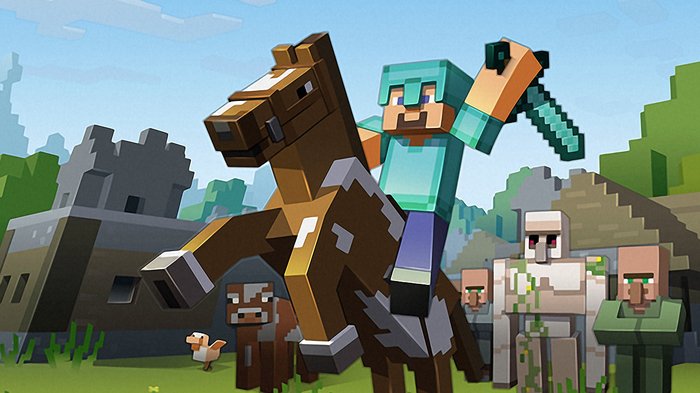 Other features for the sandbox game's branching to Nintendo include a Match play, Co-op multiplayer, 4-player local split-screen multiplayer, and 8 player online multiplayer. There will also be 20 save data slots.
In spite of fan rumors, the Wii U gamepad will not be able to be used for inventory management. The gamepad screen is simply an alternative to a TV screen for now.
While the game isn't even out yet, Mojang and Nintendo are already deciding on how to handle the future of the game for Wii U. They decided that similar to the PC version, they will release regular updates in the future.
For now, players will be able to purchase some optional DLC available in the Nintendo eShop as well as over a dozen add-ons that the companies have already developed for use, also available next week.
#MinecraftWiiU :) pic.twitter.com/B5ZDRHUEN4

— 4J Studios (@4JStudios) December 7, 2015
It ends up as bad news for holiday shoppers, but no physical copy of the game is available just yet. It is planned to arrive at a later date. Minecraft for the Nintendo Wii U (plus its optional DLCs and Add-ons) will release December 17 via Nintendo eShop for $30.
Published Oct. 27th 2017