Get Ready for Week 9 - Upcoming Matches. Part 2
Week 9 Upcoming Matches, Tie-breaker possibilities, and featured match up between players.
Its week 9 of the NA LCS, the last week of the regular season. In one of the most action-packed splits of all time, Team Solomid is trying to secure the first place. And Cloud 9, Counter Logic Gaming, and Team Impulse are fighting over the 2nd place. If you're not familiar with the LCS format, or with the teams, You can check it out here.
Important Matches:
Gravity vs C9
Team 8 vs CLG

C9 vs TSM

CLG vs TIP

With the current standings. These four matches will impact the ladder the most. So lets take a quick look at these matches and how the results could affect the teams:
Gravity vs Cloud 9

Cloud 9 will play against TSM in Day 2. So they need this win to compete for the 2nd place spot. But Gravity will not give up the win easily. They are on a 3-win streak after beating TSM last week.
Player Match-up:
Hai vs Keane (Mid)
C9 Hai: Played 6 games with Zed through this season with 83% win rate and 5.4 KDA
GV Keane: 3.25 KDA with Urgot vs TSM.participating in 81% of the kills .
While Hai has struggled throughout this season, Keane improved a lot. With a lot of unorthodox picks, he tends to catch his enemy off-guard. And since Hai has been performing well only on Zed, maybe Keane can counter that with another Urgot pick like he did against TSM.
Team 8 vs CLG
This match is not only important for CLG to secure the 2nd place, but for Team 8 as well. With only 1 more win than Team Liquid, Team 8 try to stay on the 6th place. So they can play in the playoffs. and despite showing inconsistency in their performance, Team 8 can step up when it matters - they beat Cloud 9 last week to finish week 8 with 2-0 score. So can Team 8 build on their momentum and beat CLG to secure a playoff seat?!
Player Match-up:
CLG Doublelift vs T8 maplestreet8 (ADC)
CLG Doublelift: Avg. KDA of 5.2 and 428 GBM
T8 maplestreet8: 6.2 KDA and 75% win rate with Graves in 8 games.
Maplestreet8 has been showing some inconsistency in his performance. But lately he's been doing great, especially on Graves. We'll see if CLG will allow maplestreet8 to get his hands on the champion that he's found success on. Or if they have another plan in mind.
C9 vs TSM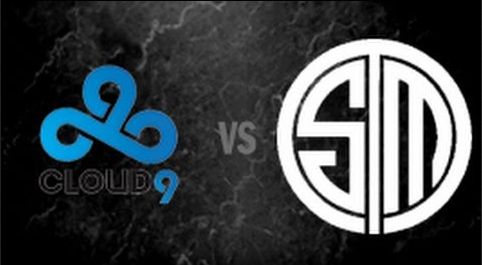 Probably one of the strongest matches this week. When these two teams meet on the rift, it's always a great game to watch. TSM wants to prove that they are the best in NA. And the struggling C9 team is fighting their way to the 2nd place. But who will come out on top at the end?
Player Match-up:
C9 Sneaky vs TSM Wildturtle (ADC)
C9 Sneaky: 6.4 avg. KDA and 66% win rate in 6 games played with Corki
TSM Wildturtle: 100% win rate with Sivir in 6 games with avg. KDA of 5.4
It's no secret that TSM prioritizes the Sivir pick for Wildturtle. He has preformed so well with her that he forced CLG to ban her last week. On the other hand, Sneaky is one of the few players who still plays Corki, a good pick against Sivir. Both players are considered top 3 ADC in NA (along with Doublelift). This match is another chance to prove who is the best.
CLG vs TIP

This match will really show if Team Impulse deserve 2nd place or not. They have struggled with communication issues between the players, which led to a disappointing start in the beginning of the season. But lately they've on a winning streak, eventually tieing for 3rd place with Cloud 9. The question is, can they beat CLG and lock that 2nd-place spot?
Player Match-up:
CLG Link vs TIP XiaoWeiXiao (Mid)
ClG Link: Perfect KDA with Cassiopeia aginst Team Impulse on week 2
TIP XiaoWeiXiao: 100% win rate and 26 KDA with Karthus in 2 games
Here's the thing about this match up: XiaoWeiXiao has been performing really well lately. And the problem with Link is he tends to play extra cautiously and defensively against better mid-laners, which tends to make him fall behind. So far, only a few mid-landers in NA have been able to keep up with XiaoWeiXiao in CS, He loves to play heavy farm, late-game mages and destroy the enemy team in late game. So this match is Link's chance to step up his game and prove people wrong. And to show that he have what it takes to be top 3 Mid NA.
Make sure to check the live stream here. Week 9 matches start on Saturday, Mar 28. You can check the schedule with match times in your local time zone here.
Also wait for the week 9 recap, including post-match analysis, big plays, and highlights.

Published May. 4th 2015