Will the Vita 2000 Generate Fresh Interest in Sony's Portable?
The slimmer, lighter Vita debuts in North America this spring...but do enough people care?
The PlayStation Vita could use a boost.
However, is this the catalyst that will generate that boost? Sony Computer Entertainment America, LLC (SCEA) has announced that the Vita 2000 model will hit North America this spring. This lighter, slimmer model debuted in Japan last year, and was recently confirmed for the UK region.
Initially, it will only be available in the US as part of a Borderlands 2 Limited Edition package, which features the acclaimed shooter and six DLC packs. Gamers will also receive an 8GB memory card and an agreeable price tag of $199.99.
This redesigned Vita is 20 percent slimmer and 15 percent lighter than the original version, and it boasts rounded edges for a more comfortable hold. Sony also plans to toss in a 1GB internal memory card, and consumers should enjoy the extra battery life; 4-6 hours of gameplay as opposed to 3-5 hours. Lastly, the OLED screen has been replaced with a new LCD screen.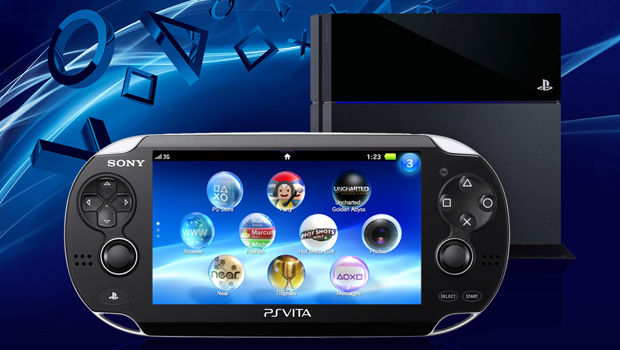 Said SCEA vice president of platforms marketing, John Koller:
"PlayStation Vita is poised for a strong year, and introducing the new model is just the start. With an array of great games like MLB 14 The Show and The Walking Dead Season Two adding to PS Vita's huge catalog of games, as well as our strong indie lineup and the ability to play PS4 games through Remote Play, now is the perfect time to be a PS Vita owner. In addition, PlayStation Now will expand the gaming library further by allowing PlayStation 3 titles to be streamed to PS Vita when the service launches later this year."
Sony has confirmed that over 100 games are slated to release on Vita in 2014, including the God of War: Collection, MLB 14: The Show, Final Fantasy X/X-2 HD Remaster, Destiny of Spirits and BlazBlue: Chrono Phantasma. Sony further claims that developer support "remains strong" for the handheld.
Okay, but will all this translate to higher sales? That's what ultimately matters, right? Do you think the Vita will enjoy a resurgence when the new 2000 model hits? Or is the slippery slope too much to overcome?
Published Feb. 10th 2014