Minecraft 2.0?
Minecraft 2.0 questions and opinions.
Have you ever wondered what Minecraft 2.0 would be like? A brand new start? Everything re-modeled? Hopefully not!
Now I understand that there isn't any news about Minecraft 2.0 since we are still only starting 1.7, but the question will always be: what will 2.0 be like, and what features will it possess? Will Mojang just end it at 1.9? Every gamer needs those little pixels and creepers in their domestic lives.
Since the April Fools joke, what will be the true fate of Minecraft? Will the mobs be high quality? Will the world be circular? Will we have the ability to build advanced technologies such as cars, cruise ships, or even passenger jets? Will there be mechanical updates? Will Technic become modern Minecraft 2.0?
I feel as if Mojang will end the Minecraft update chain at 1.9 because everyone loves Minecraft for what it is. If you have a different opinion, write it in the comments below!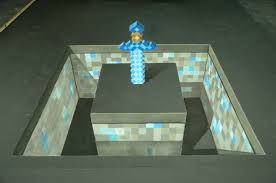 Published Oct. 27th 2017