Dota 2 International Tournament Prize Pool Reaches Over 6 Million Dollars
The DOTA 2 International Tournament Prize Pool reaches over 6 million dollars...and it's still rising.
The International Dota 2 Compendium has gained over $6,00,000 in prize money for the International Dota 2 Championships. Just another example of the extreme populatiry that eSports are currently enjoying.
As reported earlier this month, video game streams often have larger audiences than traditional sporting events.
According to SuperData Research, viewers around the globe totalled over 71 million viewers watching competitive gaming. About half of those viewers are in the United States alone.
So roughly 35 million eSports viewers in the United States alone.
When put into that context, it's unsurprising that Dota 2's International Compendium sales have already reached such high numbers. When the campaign was first launched, sales jumped from 2.3 to 4.3 million in just two days.
Of course, there are other incentives for buying into the Compendium than just supporting the eSports arena. Dota 2 players who purchase the International Compendium obtain special access to the Dota 2 International tournament.
According to the website,
This year, you'll [compendium purchasers] learn even more rewards as you level up your Compendium by watching games, collecting player cards, making tournament predictions and more.
The more money that the Compendium gains, the more rewards that unlock for contributors. Currently, stretch goals such as "Immortal Treasure" and "Mini-Pudge" Courier have been unlocked, with goals such as "Alternate Voice" and "Multi-Kill Banner" still left unreached.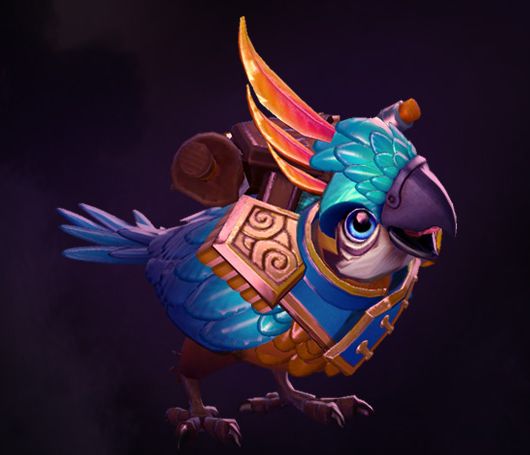 The ultimate goal, "Victory Prediction Taunt" unlocks at $10,000,000.
While this may have seemed like a larger number when it was first announced, the amount of money raised for the tournament continues to grow exponentially.
Considering the number of eSports viewers, this shouldn't be a surprise. If roughly one-eighth of North American eSports bought the $9.99 compendium for the tournament, the ten million dollar goal would be reached in no time.
There's still several weeks for the prize pool to grow, and we'll monitor the situation closely. Perhaps if the $10,000,000 goal is surpassed quickly, the Dota 2 team will creat even more extraordinary stretch goals.
Published May. 22nd 2014