[Interview] DrinkBox Studios Co-Founder and Producer Graham Smith on Severed, touch-based gaming, and Vita love
DrinkBox Studios Co-Founder and Producer Graham Smith gives us the skinny on their upcoming Vita exclusive, Severed.
Following the 2013 hit Guacamelee!, DrinkBox Studios' upcoming game Severed is just around the corner. Severed is a first-person dungeon crawler with touch-based combat, RPG mechanics, and an absolutely gorgeous art style. I recently had the chance to speak with DrinkBox Studios Co-Founder and Severed Producer Graham Smith regarding the history of Severed, touch-based gaming, and DrinkBox's continued love and support of the PlayStation Vita.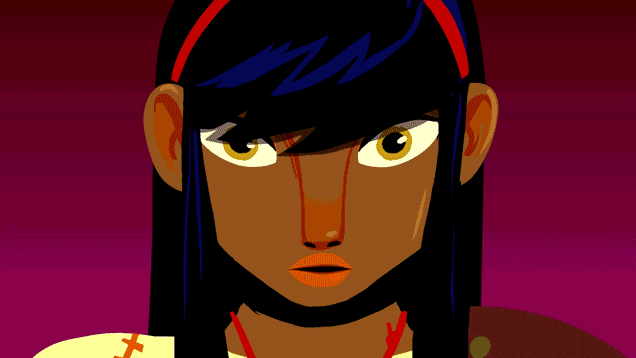 Eric Levy (EL): Can you tell us a little about how you came up with the idea for a game like Severed? It seems like a game unlike anything we've seen on the Vita recently.
Graham Smith (GS):

Back in January of 2013 I received an email from our Concept Lead (Augusto Quijano) with the subject line "Game Concept". Attached to the email was a super rough Flash animation that laid out the idea for a touch-based RPG that he called "/", pronounced "Slash".

A few months later, in April, after just wrapping up production on Guacamelee!, we split the Drinkbox team into 4 groups and held a 1-week internal Game Jam. One of these teams build out a small prototype for Slash, and we thought the finished demo showed a lot of promise, so we decided to pursue the idea further. After doing some investigation we found that there were already a few games with names similar to "Slash", and "/" is a terrible title if you want any results from Google searches to work, so the game was renamed to Severed.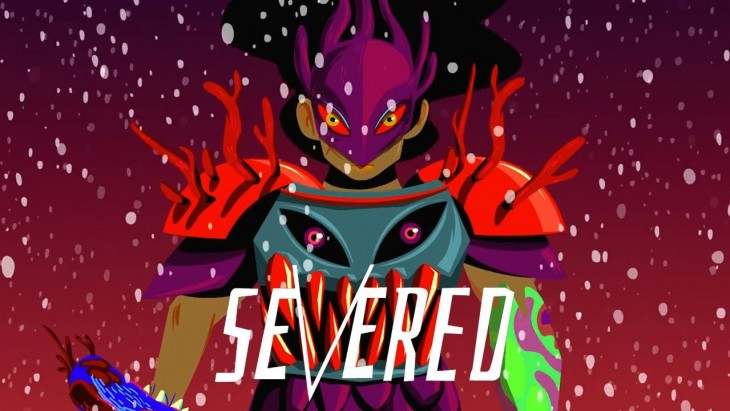 EL: When I think of a "DrinkBox game," I think of a quality game with beautiful artwork, clever writing, and extremely tight gameplay mechanics. What makes Severed a "DrinkBox game?"
GS: Thanks for such a positive assessment! I hope that you feel that Severed also hits these points - we really tried to do so. Before Severed, I would have also added "use of humor" as another thing that could be expected from Drinkbox Studios' games. Severed definitely strayed from this point though. It is much darker and more serious in tone than our previous titles.
EL: What about making a heavily touch-based experience appealed to you guys following the success of Guacamelee!?
GS: Guacamelee! was the third platforming game in a row that Drinkbox had created, and when that project was wrapped up the team really wanted to work on something new and different. We also felt that other popular touch-based sword fighting games had only scratched the surface on what was possible, and thought it would be fun to explore that genre more deeply.
EL: We've seen Severed a few times in the past, recently at PSX 2015. How has it changed over the course of its development as well as since PSX 2015?
GS: The initial demo for Severed, which was first shown at PSX 2014, gave a decent idea of what we were going for with the game. The demo had basic navigation, multi-enemy combat, some simple player upgrades, and a boss fight. People seemed to enjoy it and we were happy with the reception.

However, when we thought about how to extend this into a longer experience, we felt that there was not enough depth in the gameplay to keep things feeling fresh and interesting for several hours. We invested a lot of time adding new enemies and player abilities to keep the combat from becoming stale, and new environmental mechanics, secret areas and puzzles to keep the player engaged in the exploration of the game's levels.
EL: You've shown a lot of Vita love in the past (thank you on behalf of Vita fans everywhere for that). What made you choose to develop and release Severed as a Vita exclusive?
GS: First off, we love the Vita. Severed is the third game we're launching on it, and our previous games Mutant Blobs Attack and Guacamelee! were both received well on the platform.

With the D-pad for navigation and the touchscreen for combat, we always felt that Severed was a perfect fit for the Vita. We also have a good relationship with Sony, and were excited to work with them again.
EL: Do you have any new games in the works at DrinkBox that you can talk about?
GS: We do have some new stuff in the works, but nothing we can talk about just yet. Stay tuned though...
EL: Is there a (non DrinkBox) game that your office can't get enough of right now?
GS: Right now it seems that all everyone is playing and talking about is Dark Souls 3. I've yet to pick it up myself, as I'm still trying to finish Hyper Light Drifter, which I'm really enjoying!
If you're interested in learning more about Severed, you can check out the official website for more info, screenshots, and videos.
You can find Graham Smith on twitter @DrinkBoxStudios or on the DrinkBox Studios Facebook page.
Severed is now available for digital download on the PlayStation Vita
Published Apr. 25th 2016