Pokemon Tretta Converts Your 3DS Into a Mini Arcade Machine
Pokemon Tretta Lab turns the Japanese arcade machine, Pokemon Tretta, into a handheld game for your Nintendo 3DS.
Do you love Pokemon? Do you love Pokemon Tretta arcade machines? Well if you do, here's some good news for you: Pokemon Tretta is turning into a 3DS exclusive mini-arcade game. All you have to do is put a plastic peripheral on your 3DS and collect little discs called Tretta, which the peripheral holds and scans into the game.
Have no clue what the Pokemon Tretta is? Don't worry, I've got you covered. Pokemon Tretta is an arcade machine that was rolled out in Japan early July 2012. Pokemon Tretta focuses on three v. three Pokemon battles and incorporates searching and capturing Pokémon in various locations. Pokémon caught in game are dispensed for players to use in other battles, or to add to their collection in the form of little discs called Tretta.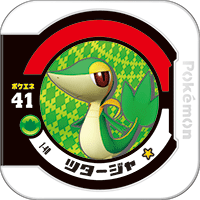 Each Tretta portrays one of the Pokémon species along with a set of individual statistics such as Hit Points, Attack, Defense, and Speed. Each Pokemon also has a set type attributed to it and up to three possible moves.
If you have played Pokemon Tretta arcade game and have quite a collection of Trettas, you're in luck. The game works with currently existing arcade Trettas and retail versions will also include the Trettas of Mewtwo, Eevee, and Lucario. You'll also get a Pichu Tretta if you preorder the game.
Tretta Lab works through three different modes. Players can view a Pokemon's stats and type. The Type Checker will allow players to compare different Pokemon based on their types. The third mode, Auto Battle, sends characters into fights.
Tretta Lab launches on August 10 for 3DS and 3DS XL in Japan for 3,800 yen, or $38.75.
Published Jul. 30th 2013