Destiny Will Own Call of Duty: Advanced Warfare This Holiday
This year, you'll see a changing of the guard in the first-person shooter market: Destiny will topple the king!
It's all adding up.
The beta test for Destiny went exceedingly well and pre-orders are breaking records all over the place. In fact, those pre-orders have outstripped Call of Duty: Advanced Warfare although admittedly, we'll have to see what happens after this new multiplayer unveiling for the latter.
Throughout 2014, Bungie's impending blockbuster has been on everyone's lips. Countless headlines have featured "Destiny" in the title, it's commonly discussed each and every day in forums and communities around the Internet, and through it all, the new Call of Duty has played second-fiddle.
This holiday season, don't be surprised if Destiny owns the sales charts. Of course, Activision will benefit big time but then again, that's what they do.
Call of Duty needs to prove itself again...and there are many skeptics
After last year's Call of Duty: Ghosts, the gaming world has been examining the record-breaking IP with a closer eye. The series has indeed become stale, the multiplayer hasn't advanced (at least, not in the way most fans hoped it would), and as such, this year's entry has a lot to prove. I'm not saying Advanced Warfare won't be everything the fans wanted, but I am saying that until gamers see the goods, they won't be convinced. I think the days of seemingly every human alive buying the new CoD sight unseen are gone.
The other issue is the fact that Sledgehammer Games, while obviously a competent developer, is mostly untested. Fans of the series in question often side with either Infinity Ward or Treyarch and in this case, there's no side...just hope. It's exceedingly unlikely that Activision will let a junky CoD taint the market, and they're giving Sledgehammer all the help they need. Even so, untested is untested.
Destiny is 2014's darling thus far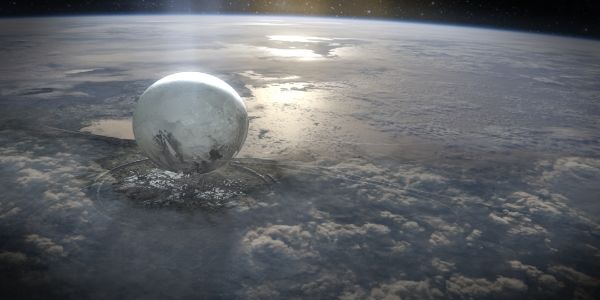 I'm trying to think of a game that has received more positive feedback from journalists and gamers alike. I can't really think of one. The only other title that has received almost as much attention is The Last Of Us: Remastered, but only because it's often mired in controversy. There's little controversy or dissent with Destiny; it seems like just about everyone loves it, or at least likes it. Did you see how many people participated in the beta test? And do you realize how many came away from that beta, convinced they're going to purchase the game next month?
This is the kind of build-up hype you just can't buy. Okay, maybe you can buy it, but the product still has to deliver. Based on everything the gaming public has seen and heard, Destiny will indeed deliver in spades, and they just can't wait to get started. The current trend of open-world, freedom-oriented structures mixed with the ever-popular shooter genres just too attractive for most gamers, and that's that.
This holiday season, don't just hand the sales scepter to the new Call of Duty. That's all I'm saying.
Published Aug. 11th 2014