Gary Gannon: DSA Nominee for Notable Gaming Personality
Let's take a look at Gary Gannon and discuss why he deserves the DSA award for the most notable gaming personality 2013.
Gamers all over the world today use Gamebreaker.tv to get the latest news and awesome commentary for their favorite games. So who could be a better choice for the Dragon Slayer Award for Most Notable Gaming Personality, than the owner of Gamebreaker.tv himself, Gary Gannon?
Every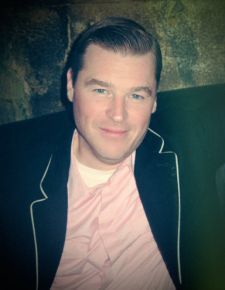 MMO game needs a community to be successful and Gary is one of those people who has witnessed and/or done everything that could be done to make MMO games provide a better gaming experience.
Gary's MMORPG career started when he came across a game called EverQuest. Discovering thousands of people online intrigued Gannon's imagination and some time after, he started his own podcast, Massively Online Gamer (MOG), which brought him under the spotlight.
As his podcast grew in popularity, they were discovered by Vivox who asked them to broadcast from the Vivox booth from the GDC live! And later, he moved onto videos which led to the birth of Gamebreaker.
Now one of the world's most famous gaming websites, Gamebreaker.tv provides us with news and footage of all sorts of games. Gary Gannon wants it to be "the CNN or ESPN of video games." Go and vote for Gannon for Most Notable Gaming Personality 2013 for the Dragon Slayer Awards!
Published Aug. 5th 2013