Anker High Precision Laser Gaming Mouse Review
A great mouse with little issues so far seen.
The Anker High Precision Laser Mouse is a gaming mouse built with 8000 DPI where you can actually change between four sensitivity options of the mouse movement at the press of a button. You can store up to two ready-to-play profiles for games that you can save and switch between. There is also 9 programmable buttons laid out on the mouse that can be reprogrammed however you want. An added bonus is you can weigh it with the small weights included to customize the feel of the drag and lift of your mouse.
My Opinion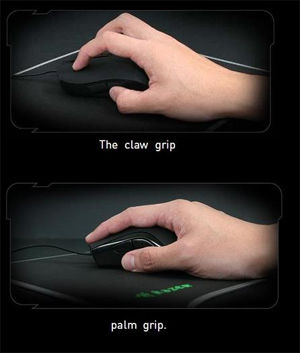 I love the feel of this mouse! Personally I am a Claw grip, but this mouse makes you hold it in more of a Palm grip. This doesn't bother me as it feel natural and holding it for long periods is actually really nice.
The programmable buttons are placed nicely in areas your finger or thumb can find without effort. Even the default usages for those buttons seem helpful to me. The side buttons (Depicted below) are used as CTL, Shift and ALT. This is helpful because in most FPSs those buttons are commonly used to crouching and running. This meant less need to reach with my pinkie finger to get to use these actions.
There are weights included as well and honestly, I messed with them and felt no real difference. This might be something some people might really enjoy and notice but I don't.
Works on most surfaces I usually use a mouse on which is to be expected. Really slick surfaces can cause issues and glass is a no-no still.
The mouse wheel is a bit odd in its shape. It is flat and angled which at the angle it is placed is suppose to make it feel comfortable but it seems slightly off.
Living Up to the Legend?
So far I have been nothing but happy with it. It has only been a few days but it is a very worth while especially for the $40 price tag compared to similar mice going for $100. I would highly recommend it but if you are a hard core MMO player there are other mice that work better with MUCH more customization.
All in all, I recommend this mouse!
Synopsis:
Lots of customization if you want it
Feels wonderful to hold for long periods
Sensitivity changing at a button press
Great cord length
Awesome price
Slightly uncomfortable mouse wheel
Our Rating
A great mouse with little issues so far seen.
Published Jun. 26th 2013