Walking Dead Actor Chandler Riggs Is Hooked On League Of Legends
The actor who plays Carl Grimes in the hit AMC TV series is hooked on eSports.
SALT LAKE CITY – Actor Chandler Riggs is best known to millions of fans of The Walking Dead as Carl Grimes, the son of Rick Grimes (played by Andrew Lincoln). Riggs has been a mainstay of the TV adaptation of Robert Kirkman's bestselling comic book, growing up on camera over the past five years. The 14 year-old Atlanta, Georgia native spends a lot of his free time either playing video games or watching eSports.
Riggs made news in the video game press recently when he signed onto Twitch and livestreamed a game of League of Legends.
"It was awesome," said Riggs, who was at Salt Lake Comic Con meeting with fans. "I didn't think that I would get like 30,000 people watching some Bronze IV playing League of Legends. But it was awesome."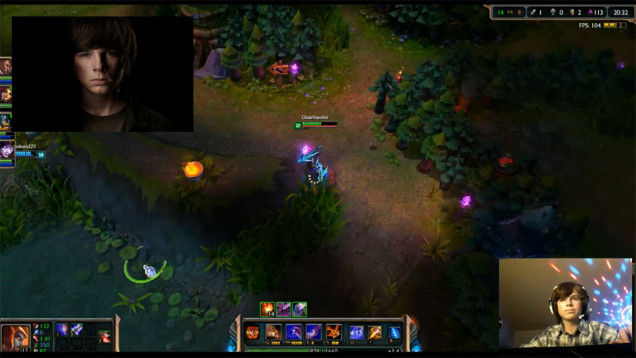 Riggs is a fan of eSports.
"I actually wanted to watch the Cloud 9 game and TSM game today, but I wasn't able to watch it because of Comic Con," said Riggs, who would give up his job as a Hollywood actor to become a professional gamer.
"I would love to join them," said Riggs. "Honestly, I think it would be awesome."
Unfortunately, the actor is far better in front of a camera than behind a keyboard and mouse with Riot Games' eSports staple.
"With League of Legends I'm kind of in the worst tier possible, so I'm not amazing, obviously," said Riggs, who does dedicate time each week to the game.
"It's normally on Fridays that we play," said Riggs. "I don't even go home. I just ride home with my friends and we play League until like 2:00 in the morning. We call them League Fridays and it's awesome."
It was on one of those Friday gaming sessions that Riggs decided to let the world watch him play. And it's something that LoL fans will likely be seeing more of from the actor.
"Yeah, for sure (I'll do it again)," said Riggs. "I just did it just for fun. I didn't think I would get 30,000 people watching. I got to play with a bunch of professionals and it was awesome. It was like the best Friday I've ever had."
Riggs lives in Georgia, so he didn't make the trek out to Los Angeles for the League of Legends Finals at the Staples Center last year, but he was familiar with the big event.
When it comes to filming in Georgia, Riggs doesn't have much free time to play any games on location.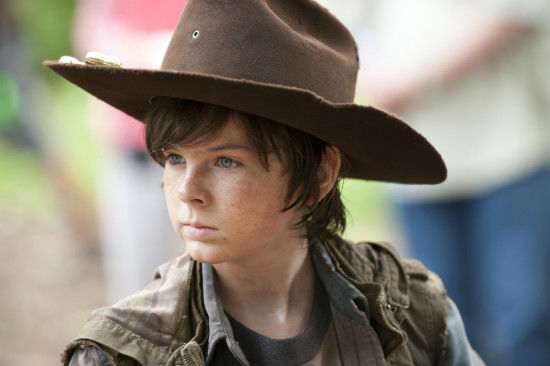 "We're a little busy onset," said Riggs. "I have ten hour days so it's pretty long days, but off set I go over to my friend's house and we play games until like 2:00 in the morning."
When it comes to videogames, Riggs finds time for games outside of the MOBA genre.
"I play some Minecraft with my friends here and there," said Riggs. "I play a lot of DayZ. I like The Walking Dead game, the Telltale one. They did a good job with that one."
Riggs hasn't tried out Activision's The Walking Dead: Survival Instinct yet, but he wants to play it.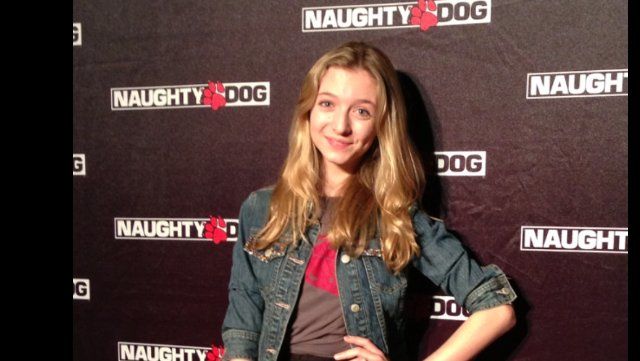 According to his girlfriend, actress Hana Hayes, Riggs doesn't own a PlayStation. The actress, who provided the motion capture work for Ellie in Naughty Dog's The Last of Us, was in Utah with Riggs connecting with her gaming fans.
"He doesn't have a PS4 or a PS3," said Hayes. "It's horrible. I'm like, 'Really you play like every other video game.' If he gets the PS4 then yeah, he's going to play The Last of Us. But he's always playing League of Legends."
Like many gamers – and pro gamers, Riggs is a well-rounded eSports fan. The actor stays active by swimming, mountain biking, roller blading and skiing, which likely helps him get through the grueling Georgia heat filming The Walking Dead.
With Season 5 of zombie series being mapped out by Kirkman and producer/showrunner Scott Gimple, Riggs is keeping busy with promotional appearances like Salt Lake Comic Con (which is now the third largest Con in North America). Gamers can look forward to interacting with the actor on Twitch in the future.
Published Apr. 25th 2014