LCS Teams Falling Apart - A Look at All the NA Spring Split Roster Changes
The professional League of Legends community has been turned upside down by controversial roster changes following the 2014 Spring Split.
League of Legends players and fans around the world gathered around computers, television sets, and even cheered in the stands to support their favorite teams in the 2014 Spring Split.
It was no surprise to see Cloud 9 and Team SoloMid, arguably the most talented teams, take the top two seats in North America, with SK Gaming and Fnatic executing a similar finish in Europe.
What did catch onlookers off guard, however, was not the events of the Round Robin Split, but what happened after.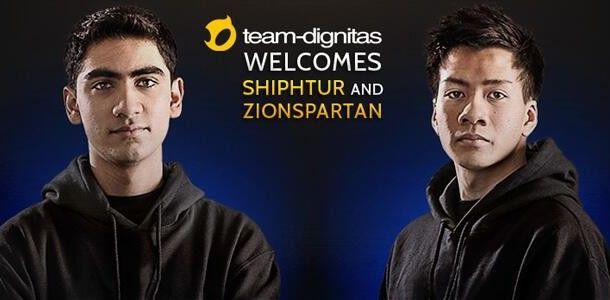 While it's normal to see a roster change or two after the end of a tournament, the end of the 2014 Spring Split marked possibly some of the largest and most unforeseen changes to everyone's favorite teams.
Team SoloMid
If you've ever watched a stream of a League of Legends Championship event, it's safe to say you're familiar with the fan's incessant chanting: "TSM! TSM! TSM!"
Xpecial Moves to Curse
A roster change for this NA giant was the most unexpected of all. Reginald, TSM's founder and coach, decided that the best course for his powerhouse team would be to drop their star Support player, Xpecial.
After representing the entire country of North America multiple times in the All-Stars competition, to say benching Xpecial came out of left field would be quite the understatement.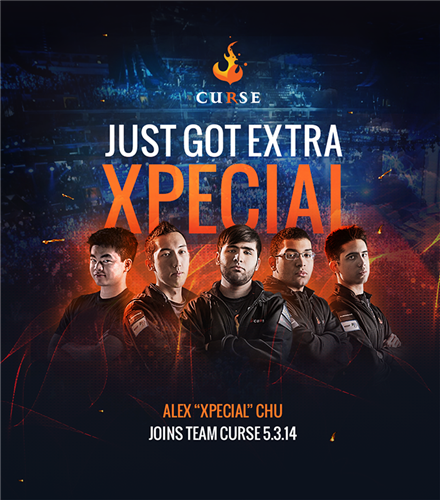 According to an AMA, a Reddit thread meaning "ask me anything, " Reginald addressed his controversial decision, explaining that Xpecial's attitude was bringing down the team as a whole.
As if this news didn't through you a curveball, rather than staying on TSM's bench, Xpecial has switched teams, with the coaches and the LCS' permission, to play Support for NA rival, Curse Gaming.
After a tryout performance that surprised even Regi, Gleebglarbu will be taking over Xpecial's Support position on TSM.
General TheOddOne Steps Down
Taking a more humble approach, TSM's Jungler (and one of the oldest professional veterans), decided that it was best for him to step down and continue as a coach instead.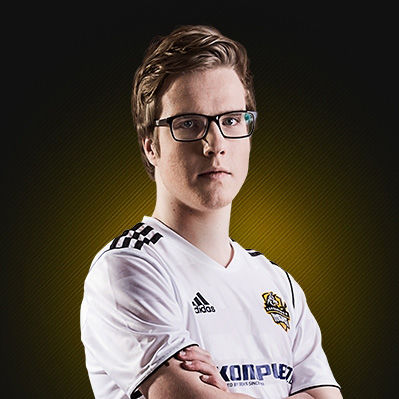 While he points out that with him on the team TSM could continue to be 2nd in North America; however, he wants "TSM to be the best team in the world." Taking TheOddOne's place in the Jungle is former Jungler for Copenhagen Wolves, Maurice "Amazing" Stückenschneider.

Counter Logic Gaming
Another fan favorite, Counter Logic Gaming, impressed everyone by finishing third in the Split, and upsetting Cloud9, causing their first lost in the tournament.
After facing harsh criticism from the general population from his lackluster performance, Zach, "Nien" Malhas decided to step down from the Top lane of CLG's starting lineup.
After agreeing to stay on as a sub for the team, CLG has taken on Seraph, substitute Top laner for Najin White Shield in Korea.
Team Dignitas
With a roller coaster performance in this year's split, Dignitas has seen praise for the exceptional display by team's AD Carry, Imaqtpie.
Deciding to swap out former Mid and Top laners, Cruzerthebruzer and Scarra, Dignitas has named ZionSpartan their new active Top laner and Shiphtur now active in Mid, both from the recently unsuccessful and 6th place Team Coast.
Team Coast, Evil Geniuses, and XDG Gaming
While it's still not confirmed whether or not Team Coast will be continuing in the professional scene, XDG Gaming, coming in last place, has definitely disbanded.
Coming all the way from EU, Evil Geniuses was hoping to have a higher impact on the NA scene than 7th place in the 2014 Spring Split. Even though the team preformed poorly, there have been no clear roster changes to date.
The team's manager, Brian Cordry, stated that while the team will "try out a handful of players at a few key roles during our scrims, this does not necessarily mean we'll be making changes to the roster for next split."
A Quick Recap
NA Post Spring Split Roster Changes
Cloud9
Balls - Top
Meteos - Jungle
Hai - Mid
Sneaky - AD
LemonNation - Support
Counter Logic Gaming
Nien Seraph - Top
Dexter - Jungle
LiNk - Mid
Doublelift - AD
Aphromoo - Support
Evil Geniuses
InnoX - Top
Snoopeh - Jungle
Pobelter - Mid
Yellowpete - AD
Krepo - Support
Team Coast
ZionSpartan - Top
NintendudeX - Jungle
Shiphtur - Mid
WizFujiin - AD
Daydreamin - Support
Team Curse
Quas - Top
IWillDominate - Jungle
Voyboy - Mid
Cop - AD
Zekent/Saintvicious/Bunny FuFuu Xpecial - Support
Team Dignitas
Cruzerthebruzer ZionSpartan - Top
Crumbz - Jungle
scarra Shiphtur - Mid
Imaqtpie - AD
KiWiKiD - Support
Team SoloMid
Dyrus - Top
TheOddOne Amazing - Jungle
Bjergsen - Mid
WildTurtle - AD
Xpecial Gleebglarbu - Support
XDG Gaming
Benny - Top
Zuna - Jungle
mandatorycloud - Mid
Xmithie - AD
Bloodwater/Sheep - Support
After many surprising, yet exciting, roster changes it seems that the North American circuit is looking to rebuild their teams from the ground up. This Split marked a very crucial turning point in professional League of Legends, including Alex Ich (fan favorite) stepping down from former EU powerhouse, Gambit Gaming.
It's easy to continue on and try to improve your current standings; it takes guts to adapt to change. Time will tell whether or not these changes will make a positive influence on current reigning teams or allow new teams to capture attention.
Published May. 8th 2014