What is Twine? The Game Development Tool You Should Know About
Twine is democratizing game design. Here's how.
With Twine game Depression Quest making its way to Steam and more people discovering the medium you may be asking yourself -- "wait, what is Twine?"
Twine is a system for making interactive fiction. Because Twine is so simple to use, it has attracted a myriad of users and designers. Its relative simplicity invites modification, while its basic user interface attracts those who find engines like Unity complex or unmanageable.
Quickly adopted by the queer gaming scene, Twine is a home for experimentation. It can be a haven for amateurs as well as seasoned game developers, and it is only growing. The games range from more traditional interactive fiction to oddities such as Anne Hathaway's Erotic Mouthscape.
Here are some excellent examples of Twine games:
queers in love at the end of the world

Anna Anthropy is probably best known for her work on games like Lesbian Spider Queen of Mars and Mighty Jill Off, as well as her autobiographical game dys4ia, however for me one of her best games is queers in love at the end of the world. A game based off of the Ludum Dare theme "10 seconds" though not made for the jam itself, queers in love is a fantastic exploration of what the media is capable of.
The premise is simple, but devastatingly so. The world is ending, and you have ten seconds with your partner. What do you do? Do you hold them. Do you try to feel as much as possible before the end? There are many different permutations, all of them a different path. It's an excellent game, and playable at the Auntie Pixelante website.
Cry$tal Warrior Ke$ha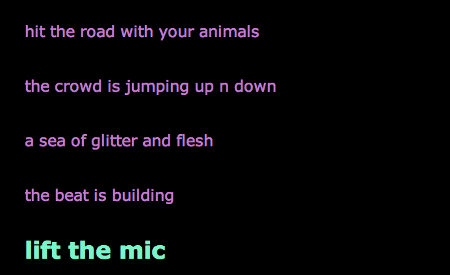 While Porpentine has created some other phenomenal works (mutant heat comes to mind), Cry$tal Warrior Ke$ha is one of her more accessible works and one that I keep coming back to. A game about glitter and slutwave transformations where you play as pop-star Ke$ha, Cry$tal Warrior Ke$ha is a transformative experience and an excellent example of the medium.
a kiss
A game by Dan Waber, a kiss showcases the mediums ability to focus in on a single moment in time. In this game, you explore the intricacies of a kiss. Just a kiss, but it goes into such a great amount of detail it's hard not to be swept away.
While deceptively simple, there is so much choice in a kiss that you can explore the simple text world for a very long time without repeating scenarios.
You can play the game at Dan Waber's website.
If you're interested in Twine, you can check out the official page for Twine.
Published Jun. 12th 2020