Poke Ball Pattern Vivillon Giveaway to Celebrate Grand Opening of Pokemon Center Online Store
Celebrate the Grand Opening of the Pokemon Center web-store with this free Pokeball Pattern Vivillon, distributed wirelessly.
So we are back again with another Pokémon giveaway. Better yet, another Vivillon giveaway! On August 6th, the Pokémon Center Web-Store finally relaunched after being closed down since 2008.
To celebrate, a Poké ball Pattern Vivillon will be given wirelessly through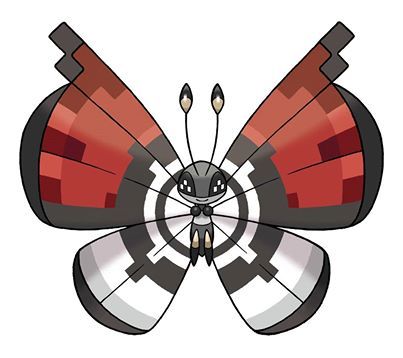 August 12th for Pokémon X and Pokémon Y. So act fast! The Poké-ball Pattern was only available for a short time in France, so you definitely want to take advantage of this opportunity.
This special Pokémon has 20 different patterns to collect. Recently, a Fancy Pattern Vivillon was given out to celebrate 100 million global trades through the Global Trade Station. Looks like the giveaways will just keep coming!
To get you Poké-ball Pattern Vivillon, follow these steps provided by the Pokémon Website:
Connect your Nintendo 3DS system to the Internet.

Select Mystery Gift on the main menu.

Select Receive Gift, then Yes.

Select Get Via Internet, then Yes.

Watch as you receive Poké-Ball Pattern Vivillon!

Speak to the delivery girl in any Pokémon Center to receive your Vivillon.

Remember to save your game!
Hurry up and take advantage of the giveaway, and enjoy your Poké-ball Pattern Vivillon.
Published Sep. 15th 2017