Good News for Xbox 360 Fans
Microsoft plans to continuing support for the Xbox 360 into 2016 and plans to have over 100 titles released for the console before that date.
Fans of the Xbox 360 have reason to be excited after Microsoft has announced that it will continue support for the console into year 2016. This is good news for anyone who may not be able to make the jump into next-gen right away as well as those that are still happy with their Xbox 360. Whether out of the kindness of their hearts or their good business sense, Microsoft's announcement is definitely an interesting move.
With the Xbox One set to release on November 22, 2013, it would not have been surprising if Xbox 360 support did not last for too much longer if only to allow Microsoft to focus on next-gen opportunities. However, the move to keep the Xbox 360 on the market with new games and customer support was smart of Microsoft for a couple of reasons. For the sake of discussion, some of those reasons are going to be looked into as to why the Xbox 360 will remain active for the next 3 years.
First Reason: Good customer relations
The Xbox One is not an inexpensive console at $499 and there are going to be those that cannot afford to spend that on a new console right away. That is a fact that Microsoft has probably looked into several times so continuing support for the Xbox 360 will mean that they are able to keep their customers happy. Those that cannot afford the transition to the Xbox One in the first couple of months are still going to be able to play new games, online and offline, and that will help keep players from feeling alienated by the enormous price tag.
Seriously, $499 is a lot of money for something that plays video games!
Second Reason: Makes sense on the business side
Let's be completely honest here. Microsoft is a company that is driven by profit just like any other company on Earth. That does not make them evil nor should they be faulted for it, because it is a fact of life. If a company does not make money then that company is going to fail financially, and that is good for no one...besides the competition.
By keeping the Xbox 360 supported on Xbox Live and with new titles being released, Microsoft has made a good business decision.
Firstly, Microsoft will not (ideally) lose any gamers with this move because the Xbox 360 will still function like it does now. Just because Microsoft releases the Xbox One does not mean that your Xbox 360 is going to shut down and no longer work.
Secondly, the Xbox One and Xbox 360 will now work together to help Microsoft reach a larger audience. Players who switch to the Xbox One will be supporting Microsoft in the next-gen realm while the Xbox 360 crowd will also be supporting Microsoft just as well.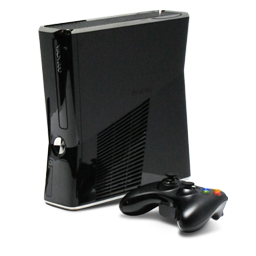 This is not meant to sound like Microsoft will be reaping the rewards of having two separate consoles making money at the same time...even if that is what is going to be happening.
People are going to look at this decision and view it as either good or evil, and honestly debating the answer will not leave us with much. It makes sense for Microsoft to support the Xbox 360 because they still have resources invested in the console, and it would be a bad decision to focus on the Xbox One alone. The future is undoubtedly with the Xbox One but Microsoft still has reason to support the Xbox 360 in the present.
Conclusion: This is a great idea!
No matter which way that I look at this announcement, I cannot stop liking the idea that the Xbox 360 will live on until 2016. There are people who will argue that the Xbox 360 will hold the Xbox One back for various reasons, but the fact remains that the Xbox 360 is a good gaming platform. Grand Theft Auto V is set to release on September 17 and without my Xbox 360, I could not play that game and that is a big issue with the Xbox One.
No backwards compatibility will mean that any Xbox 360 games that someone might have will not work on the Xbox One. There are still several older games that are still fun to play and will be unplayable on the Xbox One, so continuing support for the Xbox 360 makes good sense.
Truth be told, if I were to get an Xbox One then odds are that I would get the next-gen version of the any new game versus the Xbox 360 version. It would be odd to do any different but some people will continue to play on their Xbox 360, so making new games for the Xbox 360 is a great idea.
What do you think about Microsoft's continued support for the Xbox 360? Do you disagree with my thinking that it is a great idea? Leave a Comment below and tell me what you think.
Published Sep. 6th 2013