A Look at Lilly Looking Through
Not the game for me, but it's something I would recommend for kids.
Lilly Looking Through features some incredibly amazing art. Its free demo, available on Steam, is absolutely gorgeous in terms of scenery. Unfortunately, the art is the best part of the game. I mean, seriously, look at this.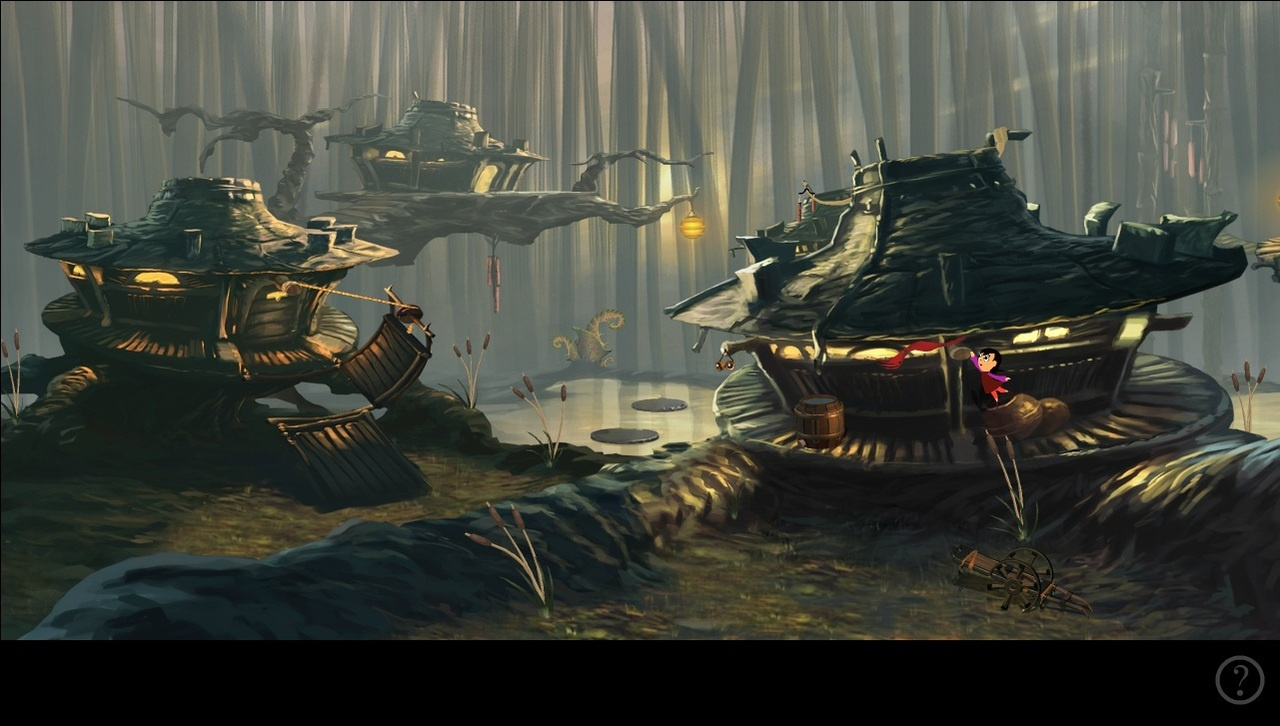 It's a point-and-click adventure game. As that phrase may suggest, it involves clicking on various items in the world around Lilly in order to solve problems and make your way to wherever the intended destination currently is. I haven't played too many games in this style, so maybe this is normal, but I feel like there are too many cutscenes. Too much of the game seems to be watching, rather than playing.
There does, however, seem to be a story that the game follows. Lilly is trying to save a boy (her friend? brother?) named Row who has been kidnapped by, of all things, a red scarf. It wrapped itself around him, picked him up, and carried him off. Yeah, don't ask me about the logistics of that. Just accept it.
Lilly Looking Through was made possible by Kickstarter. Last year, its developers (Geeta Games) managed to raise $33,516 in donations, far surpassing their original goal of $18,000, with the help of 1,623 backers.
It's a cute game. Maybe it's not something that appeals to my personal tastes at the moment, but I think it would be a game that kids would really enjoy.
Our Rating
Not the game for me, but it's something I would recommend for kids.
Published Sep. 8th 2013