Best Buy Reveals Black Friday Ad
Best Buy has released their Black Friday ad weeks ahead of the date. Search for the best deals now so you know where to go on the busiest shopping day of the year.
Black Friday is in just a couple weeks and major retailers are rolling out the deals already. Best Buy, as a major source for electronics on the best retail day of the year, has excellent savings on video games and consoles even in the days leading up to Black Friday.
This year, Best Buy stores will be open on Thanksgiving Day at 5pm; some locations will not be open on the holiday because of state laws or the like preventing it so check your local stores for holiday hours. Already, Best Buy is running Deal of the Day specials on their website for select items from kitchen appliances to cameras to video games. You can check out their Daily Deal page and sign up for a newsletter so you know just what deals are available. There are also Special Sales on some of the most popular items, such as tablets, smartphones, and TVs.
Fifty pages of deals are now available through the Best Buy paper ad, containing information about doorbusters and store hours in addition to the sales themselves. One of the best deals on offer is an Xbox One Kinect Assassin's Creed: Unity bundle that comes with a free Xbox One controller, all for $430. Many popular games for the major consoles are on sale. For $29.99, you can get Diablo III: Reaper of Souls for the PS4, The Sims 4 for PC, or Watch Dogs for Xbox One. Another particularly good deal is a The Last of Us and Grand Theft Auto V PS4 bundle for $399.99.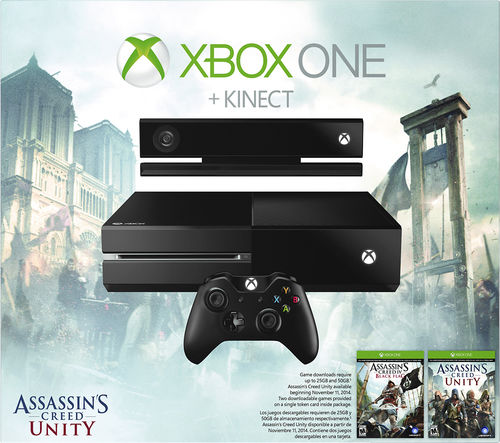 The deals don't stop with the big consoles; handheld consoles like the Wii U and Nintendo 3DS are also on sale this coming Black Friday. A 32GB Wii U with Super Mario 3D World and NintendoLand is $359.97 while a 3DS XL with Mario Party: Island Tour will be $174.99. DVDs, laptops, desktops, and other major electronics are on sale, too, alongside many other accessories you may need to perfect your gaming experience.
There are literally hundreds of deals that will occur on Thanksgiving Day and Black Friday and the only way to view them all is through the published ads, all of which can be seen online, along with the virtual deals.
Published Nov. 12th 2014