YouTube App Confirmed for Xbox One Release
The YouTube app will be available at Xbox One Release.
It has been confirmed: the YouTube app has been announced to be available for Xbox One release.
This announcement came with less than 48 hours left in the countdown to launch. One announcement of the pairing came from an interesting set up between the two official Twitter accounts @Xbox and @YouTube.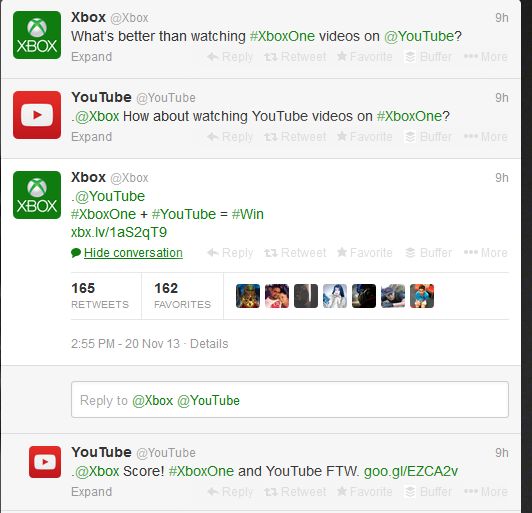 The YouTube app will be dedicated to the Xbox One. Videos will be able to be viewed at 1080p. While the YouTube app will be fully functional, a few features will come at a later date. One such function will be the use of "Snap Mode." "Snap Mode" is the Xbox One feature that allows users to do one thing, such as watch YouTube videos, while multitasking on the console (perhaps in the middle of a Skype call or web search).
The YouTube app will have voice and gesture controls at Xbox One release. Users will be able to use the Kinect for vocal control of:
Playing
Pausing
Fast-forwarding.
Unfortunately, the YouTube app will not be available in all regions. Microsoft stated it will be released "in the coming days" for the following regions:
Word on Twitter by those who have access to consoles in the media world have praised the YouTube app as it stands now. One tweet said it was akin to Spotify's speed.
Wow @youtube app on Xbox One is Spotify-like fast at buffering, great interface.

— Geoff Keighley (@geoffkeighley) November 21, 2013
The YouTube app is not a feature that PlayStation 4 and Xbox One have in common. The PlayStation 4 does not currently have a native YouTube app.
Published Nov. 21st 2013