Super Smash Bros. For 3DS Amiibo Support Finally Arrives
You'll finally be able to use your Amiibo in Super Smash Bros for 3DS. You just need the new 3DS to do it!
The New 3DS is coming out this week and one of the games that will take full advantage of the new system is Super Smash Brothers for 3DS.
The 3D will look better thanks to improvements in the rendering tech of the system. The NFC reader that comes with the New 3DS on the lower screen will bring new gameplay aspects to 3DS games like Super Smash Brothers for 3DS. Super Smash Bros. will be getting an update this week that allows for Amiibo interaction. But you'll have to have the New 3DS since it's the only 3DS that has NFC-reading technology.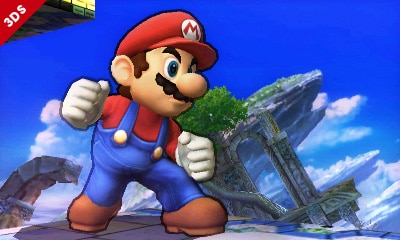 Players will be able to use their favorite Amiibos from the Wii U version of the game on their new 3DS system, complete with power-ups and levels. This feature will only work on the New 3DS until Nintendo decides to release a partner piece of tech that allows NFC/Amiibo functionality for older 3DS systems. Games like Code Name S.T.E.A.M will take advantage of the NFC reader built into the new 3DS to allow Fire Emblem characters to become playable. In theory, if the Amiibo keep their figure data from Wii U to 3DS, the same should be true and you should be able to transfer the data you achieved on the 3DS to the Wii U. Training also shouldn't take as long now since you have two places to level up your Amiibo!
Published Feb. 11th 2015