GameStop Leaks 2014 Black Friday Deals
GameStop is has Black Friday deals for almost 400 items this holiday!
It's that time of the year again, and GameStop is leaking! Black Friday is coming, and we have received details on the incoming holiday deals. The game developers have not been kind to our pockets, with so many huge releases just this past year.

GameStop has deals on both the Xbox One and PlayStation 4 consoles, making them almost affordable for those that haven't picked up a next-gen console yet. Two 3DS bundles have also made their way into the mix. Xbox 360 and PS3 bundles have marked down prices, as well, making it a nice time to get into consoles you haven't had the pleasure of playing before.
For full details on the deals they have to offer, make sure you check out their ad on Bfads.
GameStop has also reduced the price for plenty of games. Over 400 items are going on sale this Black Friday, so be sure you don't miss it!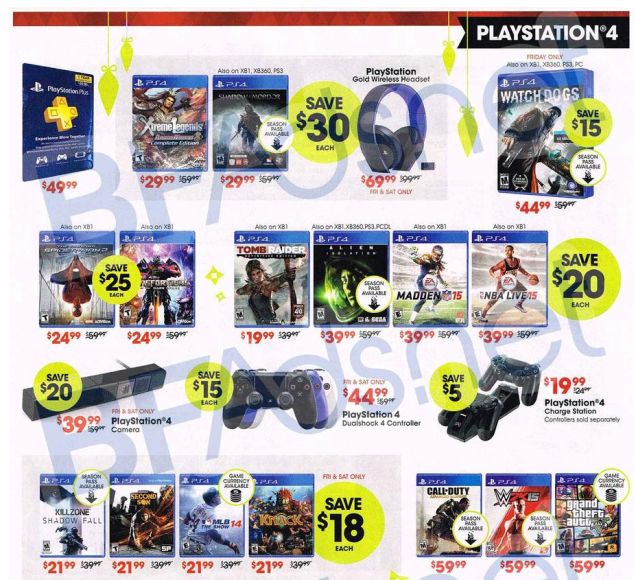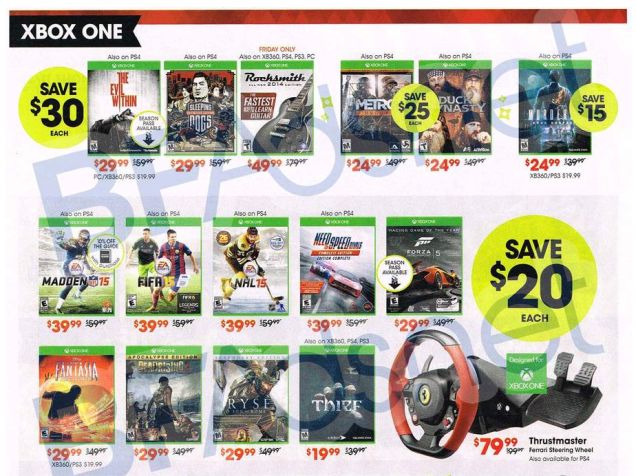 Published Nov. 17th 2014