Stronghold Crusader 2 Enters Closed Beta and Reveals System Requirements
Roughly a month after its apperance at E3 back in June of this year, Firefly Studios has announced Stronghold Crusader 2 is now entering closed beta testing and has released the system requirements for the game.
One of the most renowned games in its genre, Stronghold Crusader 2 is finally entering closed beta testing. This follows after its appearance at E3 back in June of this year, where press received the chance to get their hands on some gameplay on the long awaited sequel to the series.
Stronghold Crusader 2 originally appeared back in E3 2013 where press were able to play the first gameplay demo for the title. Shortly after at Gamescom, pre-alpha footage showing off gameplay was also released to the public. The footage contained several new features that were being added to the series.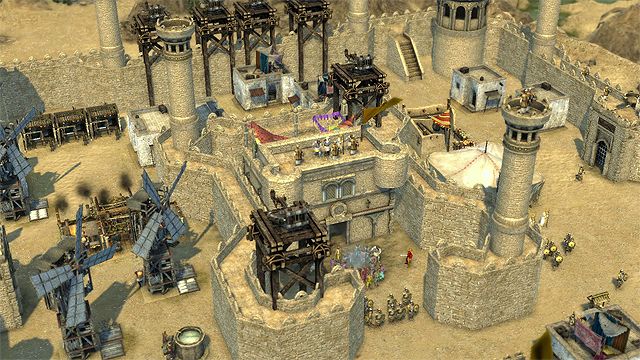 One of the moast boasted elements of the new addition to the series is the 3D engine that is being implemented into the game. Of the Crusader series, Stronghold Crusader 2 is the first in line to receive this upgraded engine. However, Firefly Studios has also made it clear that they also plan on retaining some of the elements from the 2D engine, such as the grid based system.
"Our stated goal with Crusader 2 was to create the best 3D Stronghold game yet. We wanted the playability of the 2D titles in a 3D space and our enhanced version of the Vision Engine provided us with the tools needed to achieve this."
- Firefly Studios
Another more impressive addition to the Crusader series is co-op multiplayer, wherein players will share resources and units while they attempt to manage a single castle together. In previous games of the series you either built and managed your own castles while fighting a common enemy, or worked to fight against each other. However, in this mode each player controls everything in the same castle and must work together to fight against the enemies.
As of now, the current system requirements for Stronghold Crusader 2 set by Firefly Studios are:
Operating System: Windows® XP/Windows Vista/Windows 7/Windows 8 (latest service packs) with DirectX 9.0c
Processor: Intel Core2 Duo 2Ghz or equivalent
Memory: 2GB RAM
Video: NVIDIA® GeForce® 8800GT 512MB or AMD Radeon™ HD 2900XT 512MB or better
Storage: 6 GB available HD space
Internet: Broadband Internet connection
Currently Stronghold Crusaders 2 is set for release in September 2 of this year in both digital and retail stores.
For more news on Stronghold Crusader 2, check out their website at: www.strongholdcrusader2.com
Published Jul. 13th 2014