League Of Legends' EdWard Explains What It Takes To Be A Pro Gamer (Exclusive)
One of the top League of Legends support players offers advice to aspiring gamers.
Edward "EdWard" Abgarya has come to America from Russia, following his dream of becoming one of the best pro gamers in the world. Considered one of the premiere League of Legends "support" players in eSports, EdWard was a member of the Europe LCS All-Star team that competed at All-Star Shanghai 2013. He recently made the move from Team Gambit to Team Curse before the launch of Riot Games' League of Legends Champions Series (LCS) Season 3. He plays with Joe "Voyboy" Esfahani, Brandon "Saintvicious" DiMarco, Jacky "Nyjacky" Wang and David "Cop" Roberson.
EdWard is known for his Thresh play, which earned him the nickname "Thresh King." The pro gamer has earned international acclaim from his days with Team Empire, Moscow Five and Team Gambit over the years. With his Team Curse playing in the Major League Gaming (MLG) Spring Championship Series in Anaheim, I caught up with the Russian gamer to find out how he got to where he is today and ask him how others could break into the competitive gaming space in this exclusive interview.
How did you get into eSports?
I started to play three and a half years ago. I was famous in Russia and participated in various online tournaments. My team met in the finals against a team with Alex Ich, so I met him. He asked me to join Team Empire with Darien and Genja and they also added Diamondprox. We got our first victory at the IEM Global Challenge in Kiev.
What does it take to be a pro gamer?
To be a professional player you must be in a form where you're ready to win. This means daily team workouts, travel to different competitions, working with sponsors and chatting with fans. It's not as easy as it seems
What have you sacrificed to get to where you are today?
I moved to Las Vegas, but my family (mother, father and brother) still live in Omsk, Russia. I left my university after one year, but when I go back to Russia I will finish university.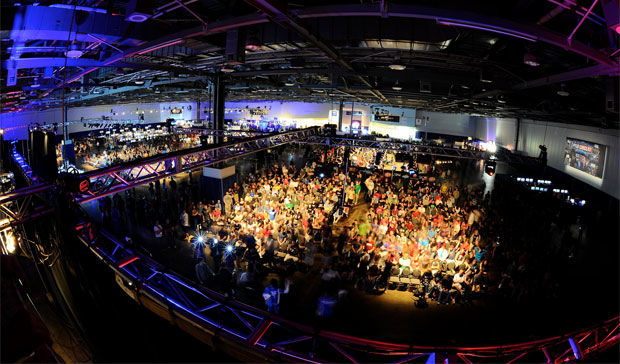 What advice would you give to aspiring pro gamers?
Anyone who wants to be a professional player should understand that this is serious. This will be your job for some time, but it will not last forever. Every athlete retires at some time. Of course, you should be able to play well and be able to win and never give up.
How have you seen opportunities for new gamers in eSports evolve since you began as a pro?
There are a lot of good new League of Legends players at the moment, but it's hard to join any team or find a team with four more players who are good and want to win. There are a lot of people who may want to play recreationally, but you have to have that drive if you want to play competitively.
What's the transition been like coming over to Team Curse?
It's really hard to join any team after two-and-a-half years (with Empire, M5 and Gambit) with totally new people on the team. It's different minds and a different country, but I like Team Curse. Leaving Gambit was hard, and I feel like I lost a part of my family. Gambit changed for the better.
What are your thoughts on the Curse Gaming House?
The gaming house is really huge. We have everything there. We only need to practice.
What's the secret to your success in League of Legends?
I always do what I want in the game. I never listen to the advice of other players that are not on my team. I have my own mind. I have my own understanding of the game and I'm proud of it.
Published Jul. 1st 2013