Gaming Addiction: Finding A Balance To A Real Problem
HBO has a new documentary about a South Korean couple who let their baby die while they played an online game.
There is nothing wrong with being a gamer.
Millions of people across the world play video games every day. Does that mean you neglect your responsibilities in the real world? Of course not. It's better to take care of your responsibilities and priorities first, and then play video games later, but we all know that sometimes doesn't happen in that order. And that's okay, but video games aren't going anywhere. It's a billion-dollar industry, so unless Godzilla or the zombie apocalypse comes and destroys everything, chances are your games will be right where you left them and will be right where you left off.
I recently caught the tail-end of a documentary on HBO called Love Child. It was about a South Korean couple who were so consumed into an online game that they neglected to care for their child, resulting in her death. The documentary was very informative and posed the question of considering video game addiction as real and lethal as alcohol and drug addiction. The film also touched on how to identify a video game/online game addiction and internet addiction in general.
The film didn't say how to effectively balance a gamer life with a family life.
It all boils down to time management and self-control. If you have kids, they come first. If you don't, then at least take the time to bathe, clothe yourself in clean clothes, feed yourself well-balanced meals three times a day, be a little social with others in-person to maintain sanity and hold down a day job.
How else will you be able to afford your habit?
I'll tell you how this South Korean couple fed their habit without having regular jobs.
In the film, this couple met through an online RPG they were addicted to called Prius. They played for a minimum of six hours a day together in a 'PC room' as they're called in South Korea, so there's no telling how much in-game money they had. But they would take that in-game money and sell it to other players in the PC room for real money. That's how they made what living they had. The film referred to it as "gold farming." They made just enough money to buy more blocks of time at the PC room. So it's important to hold down a day job so you can take care of yourself, your kids (if any), and feed your habit!
One time in particular when this couple went to the PC room, they left their three-month-old daughter at home by herself. They didn't return for more than 10 hours later, finding their child dead. She had starved to death.
And this was all because they wanted to play an online game.
They could've easily given her a fresh bottle and everything would've been alright, but unfortunately, this wasn't the case. In South Korea, there are an abundance of PC rooms because it's too expensive for people to have high-speed internet in their homes. If they did, they could've stayed home with the baby and played their game for hours on end.
Maybe the child would still be alive.
Incidentally, the baby's name meant 'love' in Korean.
The local Public Defender in the film said that this was the first time something like this had happened in South Korea. Hopefully, it would be the last time, too.
The detective who handled their case said that when he arrived at their home, he noticed that the parents "showed no emotion" toward their dead child and noted that it was odd for them to do that as parents. It can be assumed that the parents lack emotion for their child because they had played an online game for so long, they were virtually numb to the real world.
Maybe they could no longer distinguish between the virtual world and the real world?
Some people who play video games play to make themselves numb to other things going on in their lives, which is understandable. How could someone be numb to one of the worst things we can experience as people: the loss of a child?
Here's the creepy part.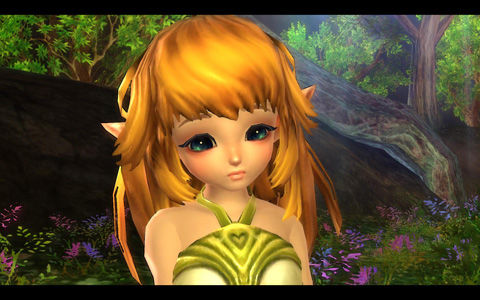 The game they were playing, Prius, had a cute little character in it called an Anima that players earn between levels 10 and 15. It wasn't exactly a baby, but it was small and sweet and followed you in the game.
Ultimately, the Anima would end up sacrificing itself so the player can live through the main story. In a creepy sort of parallel-type of way, the couple lived out their life with their baby in the game, costing them their real baby. Their baby died because they neglected to care for it, not because it was supposed to sacrifice itself for them.
So where's the couple now?
The end of the film said that the woman was pregnant yet again and that they were asking people for parenting advice. They had also given up video games altogether out of guilt. Hopefully, they're raising their child well and being the best parents they can be.
What can I do to balance my gaming life with my regular life?
You can go to work, come home and play video games in your spare time. Make time for the things you enjoy most, but don't let them rule over you. Go to work and pay your bills (especially your electric bill) so you can feed your habit. Make it a safe habit that's under control.
There are so many beautiful joys in life to experience, and having a child is just one of them. If you have children and you love gaming, put your children first. Your games aren't going anywhere. If your kids are old enough to play video games with you, have them join you! But make sure to take good care of them. They're your kids; they deserve the best from you, don't they?
If you feel that you have an uncontrollable addiction to video games or online games or if games are interfering with your work or parenting, here's where you can find some help.
Published Aug. 21st 2014