CONTRAST Available to Pre-Order on Steam
Shifting in and out: your shadow never had so much power.
The new puzzle/platformer game from Compulsion Games, CONTRAST, is now available for pre-order on Steam.
A new trailer was released this week, set to the jazzy vocal stylings of Laura Ellis, which is fitting because the collector's edition, which is also available on Steam, includes the game's soundtrack. A 52-page digital artbook is also available in this package. The game has won numerous accolades this year, including IGN's E3 2013 Best Indie Game, Game Critics Choice E3 2013, Forbes' Best of PAX 2013, and more.
CONTRAST will let players shift in and out of the shadow realm, allowing them to traverse across buildings by having their shadow walk on walls, scale tall buildings, etc. CONTRAST is available on November 15 and will be available on PC, Xbox 360, PlayStation 3, and PlayStation 4.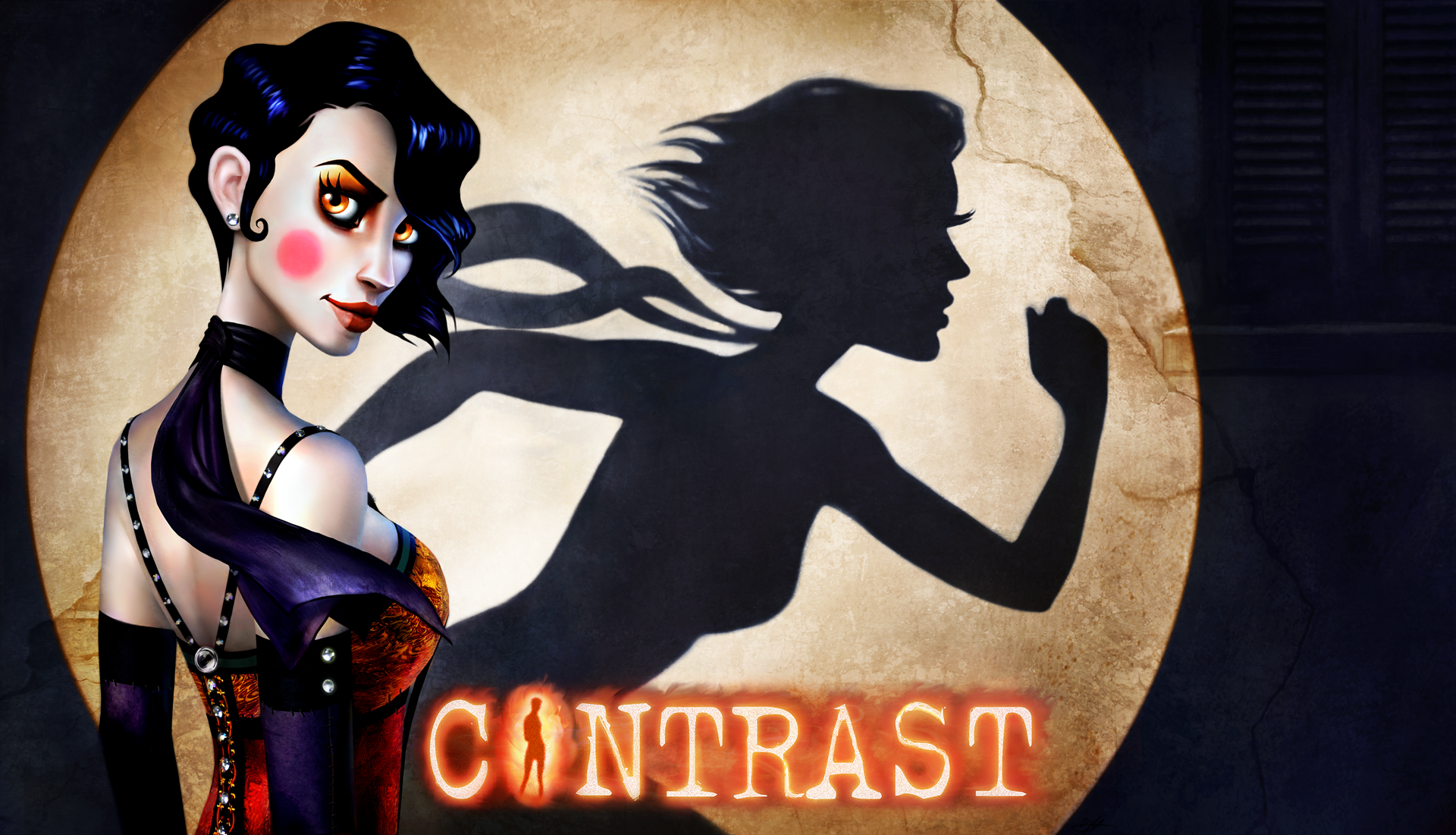 From the Developer
"CONTRAST provides a unique atmosphere, where magic and the dream-like universe become blurred in a little girl's imagination, as her life is turned upside down by her day-to-day existence and her parents' separation. Her daily life and the challenges she faces with her mother are visually represented to convey the feelings of this 9 year-old girl.

"CONTRAST borrows from film noir – from style and tone to the performance, we tell the story of a protagonist who is in a tight spot faced with difficult decisions. Sinister motives, infidelity, betrayal and jealousy are the essential elements of the genre, and are imaginatively reflected in the world of CONTRAST.
"As you delve into the world of CONTRAST, you will experience the events surrounding Didi's family through her eyes. The City that Didi lives in becomes a playground where numerous puzzles, enigmas and platform sequences take place."
My Take
Contrast looks to be an interesting indie game presenting a new idea to the world of platformers. This genre consistently introduces new mechanics to make exploring the game's world interesting, and switching between the physical and shadow worlds looks really creative. Games like this are needed in today's gaming industry, as more and more titles are flooding he market that seem to be just the same old thing. Companies want to make the next Grand Theft Auto or Elder Scrolls or Call of Duty, and there comes a point where it just begins to be overkill.
A game like CONTRAST can be a success for several reasons. First of all, gamers are aching for something new like this, whether they know it or not. The newest Call of Duty will of course sell like hotcakes (who knew hotcakes sold all that well anyway?), but there will be a niche in the market for a game like this. Gamers who have grown tired of seeing the same Call of Duty, or companies trying to cash in by ripping off GTA. CONTRAST looks creative and different enough that fans seeking something new may latch on to it and never let go.
Additionally, this kind of game appeals to much more than just the "core gamers." A title like this will appeal to casual fans, older players, and even kids. It's a unique game that gamers of all ages can get behind, and if CONTRAST can truly capture all those audiences, it has a real shot at being something big.
If developers can continue to push forward new ideas that force gamers to think outside the box, then I like where this industry is headed.
Published Oct. 17th 2013