Hyrule Warriors: 1.5.0 Update & Majora's Mask DLC
Hyrule Warriors Update 1.5.0 and the Majora's Mask DLC pack are out in North America, and with it comes a number of welcome changes.
The 1.5.0 Update for Hyrule Warriors is finally out in North America, along with the new Majora's Mask DLC which adds two new playable characters--Young Link and Tingle--and a Termina-style adventure map.
We've already discussed the Majora's Mask DLC for Hyrule Warriors at length, but haven't heard a lot about the 1.5.0 update until now, and to be honest, it has me almost more excited than the actually DLC.
After booting up Hyrule Warriors today to check on all the changes, I was pleasantly surprised not only to see a solid update, but some little additions that make the game a lot more accessible as well.
What's new in the 1.5.0 Update?
First and foremost, the level cap raised yet again today from level 150 to 200. To accompany the increased level cap, a special EXP Potion managed to sneak into the updated Apocathary, offering double the experience points earned for one mission.
Might as well just go on record to say that you can now earn a new medal for dying at the hands of a Cucco, just incase it didn't burn badly enough for you.
Probably the most exciting thing about this update, however, are the changes to the Smithy. The new-and-improved Smithy finally gives you the option to sell your excess weapons, that way you aren't forced to sell them at the end of a battle. You can now appraise sealed weapon skills that haven't been unlocked yet to see exactly what you're wasting your precious time on. And finally--a huge relief for perfectionists--you can now remove an undesirable skill from a weapon so you can work on getting the perfect weapon for each character without wasting time trying to find a great weapon with empty slots. All for a small fee, of course.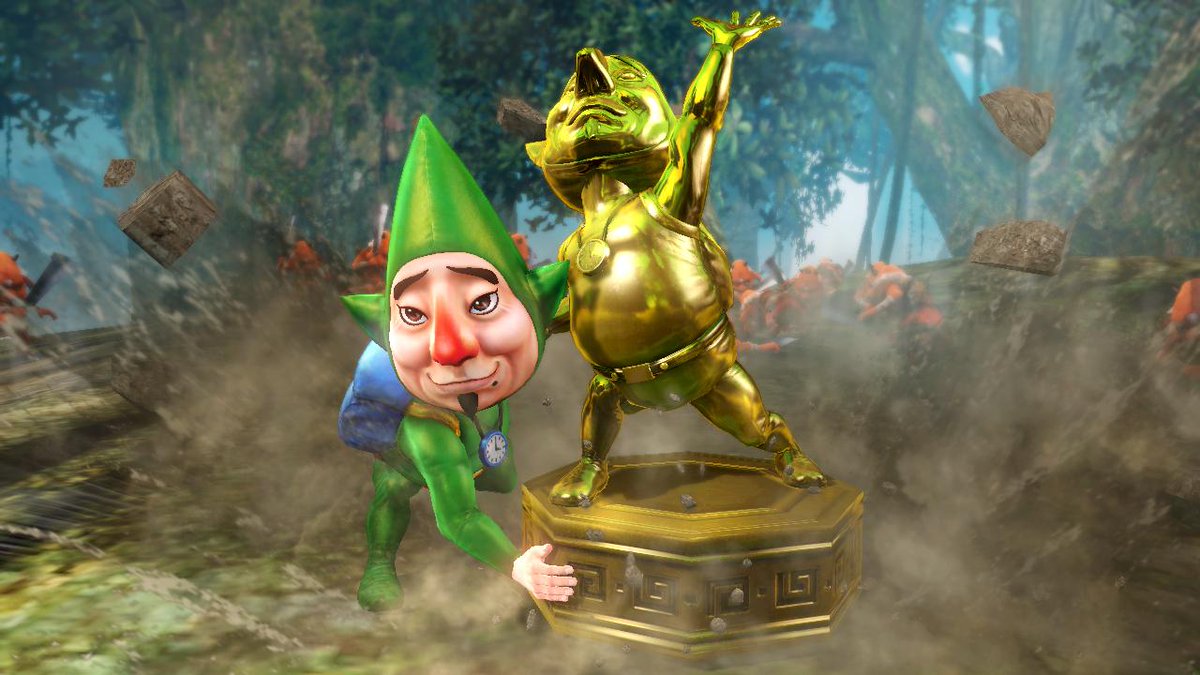 The updates to the Smithy are huge for this game. Hyrule Warriors already has hundreds upon hundreds of hours of content in it, we really don't want to spend so much extra time dealing with the willy-nilly. This makes the game a lot more appealing in the sense that I have a lot more control over how my characters will turn out.
The latest update for Hyrule Warriors is an exciting one, with the Majora's Mask DLC added even more content for those insane enough to tackle it. The Termina Adventure Map comes with its own, unique 'reset' system that deals with the falling Moon--and believe me when I say that Pixel Moon looks terrifying.
With the Majora's Mask DLC finally released, there is only one more expected update/DLC to go before the end of all planned content for Hyrule Warriors. You can be sure to expect a full-blown review of Hyrule Warriors once the final DLC pack is released. Until next time, defenders of Hyrule.
Published Feb. 5th 2015