Injustice - Balancing The Scales Soon (Updated)
NetherRealm responds to player criticisms with an upcoming tweak or two.
Even a great game can always be made better. And a good game company is always striving to improve their product.
One of the issues that many players of NetherRealm Studios' Injustice: Gods Among Us have griped about is the balance between the various characters. Because of certain perceived strengths or weaknesses, players have shied away from some 'lower tier' personas in favor of more dominant ones.
And this perception often comes from very real issues regarding characters with underpowered abilities, limitations or some wonky actions. This criticism was levied even more strongly at some of the DLC characters in relation to the originals.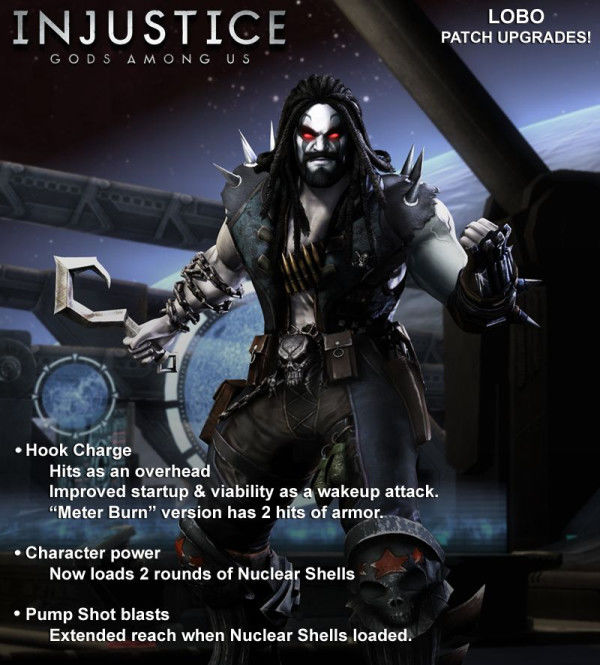 Teasers
NetherRealm has not put out an update to Injustice since June, but Ed Boon (@noobde) and the staff have been promoting major improvements are in the works. A number of characters will be tweaked to improve their abilities and performance, including Lobo, Shazam (aka Captain Marvel), and Bane to name a few.
As a hint for the upcoming patch, NetherRealm is putting out a series of promos (like Lobo here), to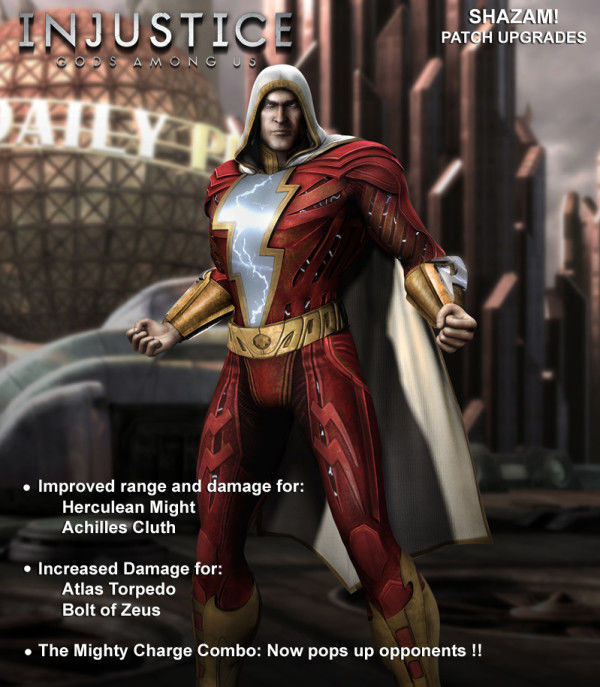 inform players of what to expect.
With such a massive DC Comics universe and Injustice just starting to tap into so many potential personalities and 'What If' battles, NetherRealms will need to manage the ever-enlarging world they've built. And they seem to be heeding the pleas of their players with DLC directly in response to online polls and addressing complaints in regular update.
Published Sep. 6th 2013