Teams Invited to the OGN Dota 2 Invitational Tournament
I expect a lot of things to snowball from here on out.
Almost a year ago, Steam established a partnership with South Korean publishing giant Nexon. Nexon did some big things laying out a one year plan for a Dota 2 Sponsorship league. And then this--the OGN Dota 2 Invitational Tournament to be held in South Korea.

This is big news for eSports in general. One of Korea's biggest organizers showed great interest to invest in a very competitive and crowd-driven game; I expect a lot of things to snowball from here on out.


Here are the invited teams so far:
DK (Team interview here)
DK is the Miami Heat of Dota 2. They got the Big 3 of South-East Asia/Chinese Scene.
Mushi, the captain of the 3rd placing team (Orange eSports of Malaysia) in The International 2013
iceiceice (Team Zenith of Singapore) aka the 1v1 Champ in TI3; his team did not do well in the tournament

Burning, the legendary carry player of China.
Dignitas
These guys are solid, with Korok, bdiz and 1437 as their core.

Experiences in the NA, EU and Chinese scene will be a big factor in this newly rebuilt team.
Fnatic
They were having a slump as a team during the past month

Regained stable teamplay within the past few weeks

Momentum is on their side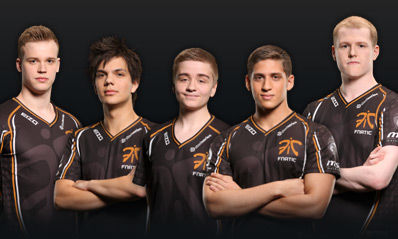 Virtus.Pro
VP is unpredictable, there are times that they lose to tier 2/3 teams even at full roster

They pick unorthodox heroes

Aggressive playstyle

Combined talent and experience will be key in playing against these new teams

Their game is controlled by their highly experienced support players (NS who has been the first champion of The International and Goblak a well-renowned support in the CIS region)
Team Liquid
With their recent "reshuffle," Liquid has been looking strong lately
qoqjva will play a significant role as a mid-lane hero with his aggressive playstyle
waytosexy provides this team a lot of versatility when it comes to support/utility roles
Rattlesnake.int
This will be their first LAN event as a team
Formerly known as "Kaipi"
A ragtag team of pubstomp/competitive players with raw talent and skill to boot
Star players "Singsing" and "EternalEnvy" will carry the team on their shoulders
Teams to be invited in my wishlist:
Alliance

Na'Vi

(Source)
Here's a sample of Korean Dota 2 casting for the lulz:
Published Oct. 2nd 2013