Reboot is Getting Rebooted! Jump Back Into the Game
Reboot is being Rebooted!
Do you remember when personal computers were a new and confusing medium? A time when floppy disks were expensive and hackers could hack into anything using dial-up internet? That's right! In the 1990s a show called Reboot told the story of what happens to your PC when you're not using it. Rainmaker Entertainment revealed a few days ago that they're remaking the ground-breaking series.
The plot of the show can best be described with this quote from Wikipedia:
Most of the episodes established characters, locations, and story elements, such as the gigantic game cubes. When The User loads a game, a game cube drops on a random location in Mainframe, sealing it off from the rest of the system and turning it into a gamescape. Bob frequently enters the games, reboots to become a game character, and fights the User's character to save the sector. If the User wins a game, the sector the cube fell in is destroyed, and the sprites and binomes who were caught within are turned into energy-draining, worm-like parasites called null. When this happens, they are said to be "nullified."
Sound confusing? Trust me, it was. The show followed "sprites" as they battled through games against the mischievous User. To be honest the plot wasn't why you tuned in every week. The big draw was that Reboot was the first completely CG half-hour TV series (and it was one of the first times video game related content was on TV). Hopefully the new series will look better than the original. If Reboot was on TV right now, with their stiff walking and bizarre lip-syncing, I'd have legit nightmares. Although if you've seen current children's TV shows, I'm surprised more kids don't have nightmares as it is.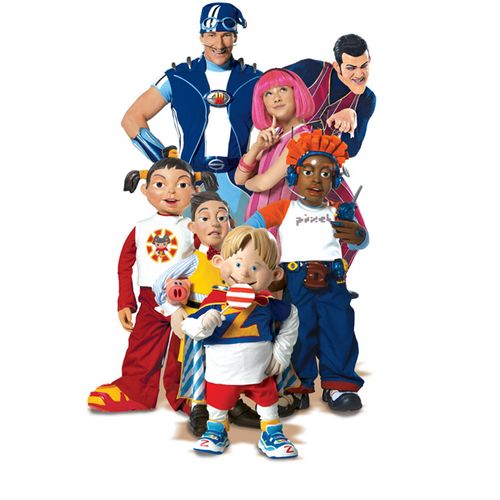 **Horrifying**
From what I can find, there doesn't seem to be any news beyond the revival. Returning characters and voice actors haven't been confirmed yet (if anyone can find any news on this please let me know in the comments). Fun Fact: The character "Bob" was voiced by Michael Benyaer who has done background voice work on Assassin's Creed: Revalations and Uncharted 2. For now, check out the official website to keep up with news on the remake.
Do you guys remember Reboot? Are you excited for a remake? I think the premise alone (characters save file jumping) deserves a new show, what about you?
Published Oct. 6th 2013