Turtle Rock: Gaming for a Cause
Play a free game and...help raise money for charity?! The world of gaming is changing fast!
Gamers spend their time enjoying their favorite games: beating levels (or other characters or players, depending on the type of game), collecting special items, solving puzzles or problems... Imagine the future of gaming being philanthropic: raising money for charity by simply playing a game (a free game at that). Cool, right? Well, Turtle Rock is just the beginning.
They call themselves Beep Cloud. Two guys - Huy Dang and Arsen Nikiforouk - and their big, non-profit hearts are on the path to an all new gaming revolution! Turtle Rock is a simple yet fast-paced game that involves keeping a cute little turtle out of harm's way. The longer the turtle lasts, the more points the player accrues! So while gamers are busy trying to keep the cute little turtle from all the yucky monsters, they're also helping real causes in the real world (it's unknown how the points turn into money for the charities). The game is available on Google Play and the iTunes store, so gamers can play it on their mobile devices. Be philanthropic on-the-go!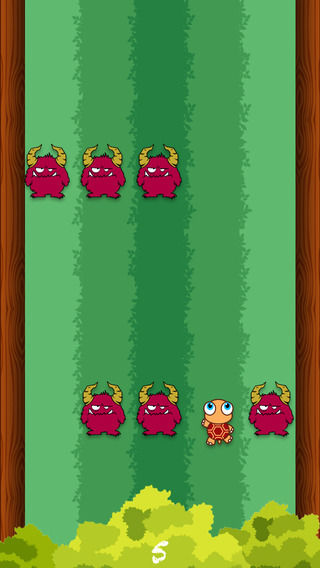 According to Beep Cloud's WordPress.com blog page, Turtle Rock gamers have helped them raise $600 dollars. Half went to Breastcancer.org, while the other half went to a Free Healthcare Campaign. The dynamic duo plan to make more games and plan to give to more "select charities" as long as the gamers keep playing! Who would've thought that advertisements would help so much? This is yet another reason to feel good about gaming...
Published Feb. 8th 2018