Nolan North Reveals some difficulties with Uncharted 4's creation process
Nolan North reveals some difficulty with the change of direction during Uncharted 4's production.
It seems while making an appearance at Metrocon, during a Q&A session, Nolan North, the voice behind Nathan Drake, the poster child of the Uncharted series, revealed some technical difficulties with the making of Uncharted 4: A Thief's End.
During the Q&A, North was asked if there were any alterations that had been made during the process of creating the game. This was coincided with the fact that Amy Hennig, the woman who had written and directed the first three Uncharted titles, had left Naughty Dog. Nolan did admit that they "had shot 8 months of her story, and it was all thrown away."
Amy Henning is now working on Star Wars at Electronic Arts and clearly North was clearly sad at her leaving the Uncharted team. During the Q&A session North continued by stating he was very sad to have Hennig leave, that she is "still a very, very dear friend of mind and she's brilliant. But the Last of Us guys were the next team there so they took over, and they just wanted their own flavor." With Hennig's departure the directors of The Last of Us, Bruce Straley and Neil Druckmann, were given the reins of Uncharted 4.
It is sad to know that the story from the woman who helped bring the highly acclaimed story and beautiful visuals of Uncharted 2 to live was scrapped, however Straley and Druckmann did do a fantastic job with The Last of Us, bringing PlayStation gamers a story that dazzled and touched their hearts.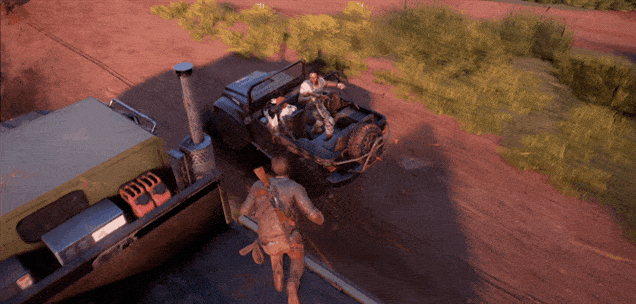 North does seem thrilled about some of the changes that Druckmann and Straley have brought to the table for Uncharted 4. North has stated that he is pleased to have Troy Baker playing Sam, Drake's older brother, saying that it was a "great move they made with Troy Baker, playing my brother, and they knew that was going to work because Troy and I are friends….So it'll be fun."
Uncharted 4 has been given a release window for early 2016; so Uncharted fans have a little while to wait. What do you think about these changes? Do you think it will be for the best that the minds behind The Last of Us will be writing the story for Drake's final adventure? Leave a comment and remember for all your gaming news and information, stay tuned to GameSkinny.com.
Published Jun. 30th 2015