Final Fantasy XII HD May Become a Reality at E3
Given the success of Final Fantasy X/X-2 and an inside tip, Square Enix may make this announcement very soon...
Earlier this year, Square Enix made it plain that while there are currently no plans for Final Fantasy XII HD, they'd consider it if Final Fantasy X/X-2 HD performed well.
That HD compilation did do quite well, in fact; some would argue that, all things considered, it did better than Lightning Returns: Final Fantasy XIII. Furthermore, Square Enix boss Yoshinori Kitase said on more than one occasion that if they were going to administer the HD overhaul to another old FF title, it'd be FFXII.
Now, I think I can add a little more fuel to the fire...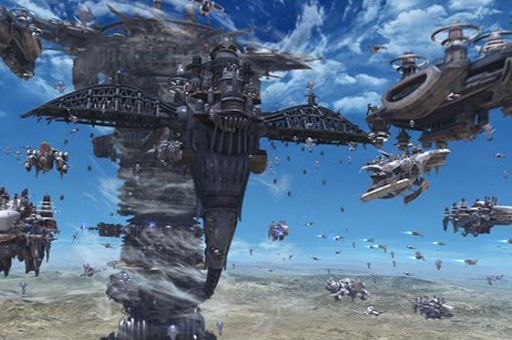 Yeah, these anonymous tipsters can be all sorts of unreliable, but...
Trust me, I know. I never like reporting on information from anonymous tipsters who wish to keep their identity a secret. It just feels cheap, you know? However, my source has been correct more than once in the past, and that includes the time he informed me of the fact that Final Fantasy Versus XIII had actually become Final Fantasy XV. He seems to be closely tied in to all things Square Enix, so I'm inclined to believe him.
He says Square does consider FFX/X-2 a success, and they are planning FFXII HD. Now, he can't be sure they'll announce it next week at E3 - after all, FFX/X-2 just came out in North America in March - but he's relatively certain it will be revealed within the next month or two.

If it is, and FFXII HD is also a success, maybe they can take another step...
Okay, so I know applying a high-def gloss to PS2 titles is a lot different than completely remaking something like Final Fantasy VII. However, if these remakes continue to prove to Square Enix that in truth, the fans appear to actually prefer the older titles (mainly 'cuz the FF franchise has gone completely off the rails, according to many), who knows? Maybe they'll invest in a project die-hard FF fans have wanted for many years...
Published Jun. 2nd 2014