New Game Adventure Quest From Cookie Clicker Creator
Cookie Clicker Creator, Dashnet, joins Artix Entertainment for their new game Adventure Quest: Dragons.
The creators of Cookie Clicker are working together with the creators of Battle Gems and Adventure Quest: Worlds to bring you a new game: Adventure Quest: Dragons. The new game is launching in October on Apple iOS, Android, and Web-browser play.
Dragons lets you hatch and raise one of 12 unique dragons to maturity. Among the unique, animated dragons are Slime, Fairie, and Steampunk Dragons among others. Some of the other dragons are redesigns from those already in the Artix games lineup.
Each dragon has a unique origin story. The Steampunk Dragon is built from blueprints instead of hatching from an egg. This dragon is classified by serial numbers instead of breeds. Instead of training him, you can upgrade hardware and his AI. Don't get carried away, though. He might become sentient and become the dawn of the robot uprising.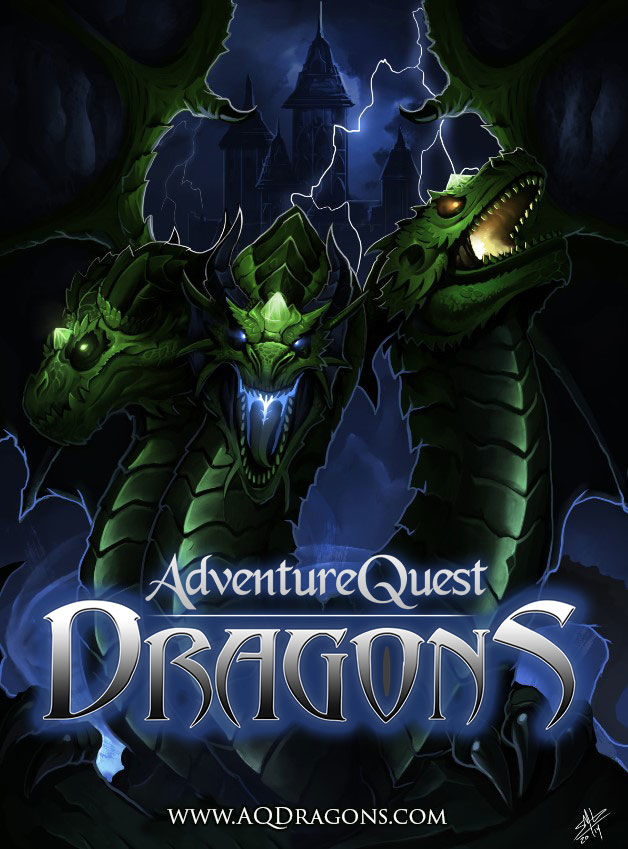 Each dragon has a particular gem that players will need to click on to earn points for their dragon. You can purchase upgrade with these gems and your dragon can go hunting gems on his own. Adventure Quest: Dragons is an idle interface game, meaning that your dragons can still earn gems while you are away from the program and even when the app is closed. The game also takes care of the monotonous grinding in the background for you. Only the major decisions are left to the player. Artix encourages you to take that free time to check out other Artix games like Battle Gems, OverSoul, and MechQuest.
Published Oct. 2nd 2014