Magic Realism and the Bluegrass State: Kentucky Route Zero, Act 1
Stunning visuals and the haunting moments that permeate KZR make it well worth a play.
Kentucky Route Zero is the kind of game that captures the spirit of a place. I've lived in Kentucky for most of my life, my family hails from deep hollers in mining country, and there are aspects of this game that speak to some part of my spirit, if you believe in such things.
Act One, because Kentucky Route Zero is episodic, is a kind of slow burn that might deter some people from enjoying it. For me, the pace became almost meditative. The game carries with it a haunting, dream-like atmosphere that is accompanied easily by the pace. If you're looking for action packed thrills, you probably shouldn't be looking at a point and click adventure. That said, Kentucky Route Zero might bore you to tears.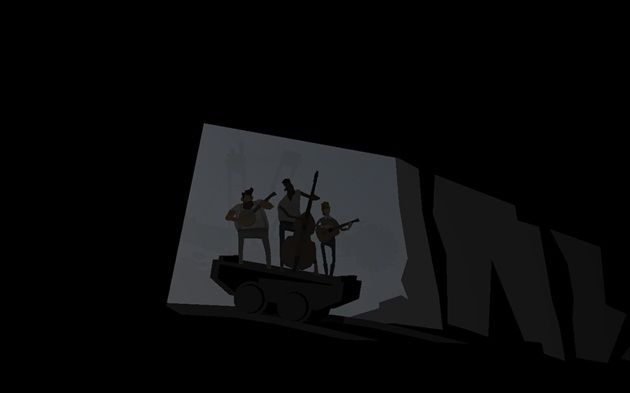 Act One is about an hour to an hour and a half, depending on how far you want to delve into this world. That exploration element is one of the ways that KZR sets itself apart from many of it's point and click adventure counterparts. Early on in the game, you are given a basic black and white road map to act as your map, and it's how you navigate between points. What could've easily become a boring fix, or turned into poking around, you are instead encouraged to look and see if you can find all of the details the world has to offer.
Directions are given in a decidedly rural style, another tidbit that really contributes to the overall feel of the game. You are told to travel past landmarks, and can't simply click on where you are traveling next. Instead you must travel around the map the way Conway would have to if he were given the same bizarre instructions.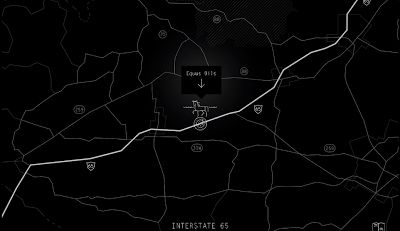 There are moments where you can simply listen, either to the repeating hymn heard through the walls of an old church, or a small bluegrass band playing in the dark. It is in these moments that you get to soak in the spirit of a place that maybe doesn't exist anymore.
One of the more interesting aspects of Kentucky Route Zero is the way it approaches player interaction. While there is definitely an explicit story to be had in KZR, you are allowed to choose what your player says. It could be likened to the dialogue trees in games like Mass Effect, and really contributes to creating the character the way you imagine him. Is Conway a quiet and stern sort of guy? Would he be offended or taken aback by the way the people are talking to him? How does he respond to the oddities around him? In the three times I've played the game, I've had several decidedly different and unique stories, even if the end result is the same.
The first moment I saw the horse head of Equus Oils, one of the opening scenes in Kentucky Route Zero, I was blown away. It is hard to describe, but it is certainly something I've never seen in video game art, and the closest approximation I can make is Sword and Sworcery. The art style is simplified, with almost a watercolor like affect, and moments where you are permitted to just soak in the excellent scenery are well worth the pause.
Kentucky Route Zero has a second act that has recently became available, and if the other episodes are as beautiful and well put together, there's no reason not to buy. The game is available on Steam, and is honestly a must buy if you care about story and ambience.
Our Rating
Stunning visuals and the haunting moments that permeate KZR make it well worth a play.
Published Aug. 27th 2013