Interviewing Music Composer of Dawngate & I Am Alive, Jeff Broadbent
I get the chance to interview Jeff Broadbent, composer for video games, TV and film. Planetside 2, Dawngate, I am Alive, have you heard their soundtracks? Then you have heard Jeff Broadbent's work.
I love video game music. I have said before, in my interview with Ryan Roth, that I feel that music composers are the creators of memories. I can hear a piece of music and it will transport me back to a level or moment within a video game.
This can be hearing some of the incredible work by former Bungie composer, Marty O'Donnell, and being sent back to the ring world of Halo. Or it can be hearing the message tone of someone's phone and being sent back to the battle-end screen of Final Fantasy VIII. The less we say about Madonna's Beautiful Stranger and Civilisation II, the better.
I encourage you to listen to some of the music from Dawngate, composed by Mr. Broadbent himself, whilst you read this interview.

Jeff Broadbent
Jeff Broadbent is a Hollywood Music In Media Award-winning and Global Music Award-winning composer whose passion for music and sound has been heard around the world in numerous video games, television programs, trailers, and films.
I have heard Mr. Broadbent's work without even knowing it. From Planetside 2 to I Am Alive, the scores grip you as much as the combat, or art style, respectively.
Mr. Broadbent, thank you for this opportunity. For the benefit of our readers who aren't aware of your work, please introduce yourself?
Certainly! I'm a composer (and also sound designer, though I specialize in composing) for video games, film, television, as well as trailer music. I've composed for a variety of video games including PlanetSide 2, Tom Clancy's EndWar Online, I Am Alive, Transformers: Dark Of The Moon, and more. For television I've had my music featured in many shows and networks including CBS, Fox, the Disney Channel. I've also composed music for video game trailers, and recently had my music in a Jack Ryan: Shadow Recruit film trailer.
All my life I've loved music. In addition to composing I play the piano, saxophone, and guitar. I studied music composition at Brigham Young University (master's degree) and also film and video game scoring at UCLA.
Who or what was your inspiration to get in the world of composing?
Growing up it was probably the film scores of James Horner (Titanic, Braveheart, The Land Before Time), Joe Hisaishi (Spirited Away, Princess Mononoke), and John Williams (E.T., Star Wars, Empire Of The Sun) that have inspired me. I enjoyed listening to how these composers used the orchestra to convey so many different emotions. The Final Fantasy video game scores composed by Nobuo Uematsu also inspired me. His use of themes to represent the different characters and areas of the games is exemplary - they are very memorable and help to support the story telling of the games.
What has been your favourite video game to compose?
If I had to pick one it would be Ubisoft's I Am Alive. The story involves the protagonist in a post-apocalyptic world searching for his lost family. Along the way the main character also meets a young girl named Mei and protects her.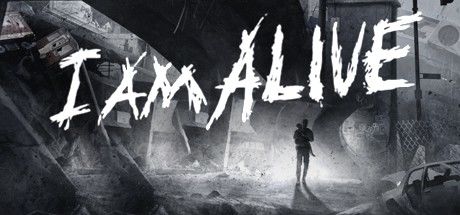 I Am Alive was unique in that in addition to the usual ambient and combat music the story allowed for some emotional and dramatic music cues to highlight the search of the man for his family, and also to portray his bonding with Mei. It's rare in video games to have the opportunity for dramatic music like this, and I really enjoyed writing for the characters.
Because I Am Alive takes place in a modern post-apocalyptic setting, the creative direction called for original sound-design-inspired music. Rather than use the typical orchestral instruments I had more freedom in the sonic palette employed. For the ambient cues I mixed a variety of ambience and instruments derived from objects that might be found in the areas of the game (like metal pipes for the subway area, creaking tones for an abandoned ship, etc). The combat music allowed for some very dissonant tones combined with unique percussive sounds to create a realistic and frightening sense of danger and urgency.
What do you consider your best work?
This is a hard one! Every project I work on I give my very best effort, and always try to make each score distinctive and original. One of the recent games I scored, Dawngate (Electronic Arts), I feel was creatively successful.
The art style of Dawngate is inspired by Eastern influences, as well as the animation work of Hayao Miyazaki. I'm a big fan of the Miyazaki films (Totoro, Spirited Away, Princess Mononoke), so this visual style struck a chord with me. In similar fashion I wanted to incorporate Eastern elements into the music – I composed a variety of Eastern harmonies and melodies.
For the score's instrumentation I chose an exotic mix of world instruments (flutes, Tibet metals, gamelan, harps, and percussions), orchestra, and modern electronics (to represent the magic of the game). It was a sonic combination I thought was original and different from other game scores. I really enjoy composing in many colors and so Dawngate has been one of my favorite scores to date.
Can you share anything you are working on?
The projects I'm currently working on are still undisclosed so unfortunately I can't comment on them. But later this year some of them will release – my website, has the latest project news and highlights.
You have composed for other media, what has been your favourite? And why?
While I have the most experience with video games, I don't think I can pick a favorite between the different media. However, I'll describe what I like best about video game music and also film/television music.
For video games there is actually a bit more compositional freedom at times because the cues are longer (2-3 minute looping music tracks), whereas in film/television the music has to change pace at a faster rate to match the on-screen situation. So I enjoy the extended music tracks of video games as they allow you to get into the groove of writing the cue and developing it a bit more.
Another aspect that attracts me to video games is the hybrid nature of the scoring. Orchestra is used in video game music, but is often combined with electronic/modern music elements, as well as many different music styles depending on the game (world music, guitars, etc.) Video game music offers a lot of variety, which I enjoy.
One advantage of film/television music is that it is closely tied to the story/narrative of the film or show. The music is closely intertwined with the characters and their development, as well as the overall arc of the story. This allows for more dramatic and personal music than is found in most video games. Film/television music has the tension and combat music cues found in video games, but also more dramatic/emotional music, which is a real pleasure to write.
Do you play the games you compose for? If so, what was your favourite?
I do enjoy video games and usually play every game I work on. Recently I had a lot of fun with PlanetSide 2. This is an online first-person-shooter where you engage in huge battles with all types of infantry, weapons and vehicles. It's a very exciting experience and the teamwork element is great. I'm looking forward to its upcoming release on PlayStation 4 as well =).
Do you ever hear your work in passing and point it out to others by saying "I made that" and smiling?
Actually, yes, that has happened on a few occasions =). While I was at the Game Developers Conference expo floor (San Francisco) a couple of years back I heard the PlanetSide 2 main theme playing at one of the presentations, that was fun. At times while watching television I will hear a cue or two I've licensed to television shows. When I was composing the music for the Transformers: Dark Of The Moon video game and at the same time seeing the trailer for the film in movie theaters, that was nice. I also get a kick out of all the YouTube game soundtrack uploads and the comments people will make about the music.
How do you feel about remixes? Have you heard any of your work mixed and sent the mixer a message?
I did hear a remix of the main theme I composed for Dawngate, as well as a piano rendition of the main theme I composed for Tom Clancy's EndWar Online. I feel honored that people want to remix my music, I think it's a fun way to give the tracks a new twist and interpretation.
And would you allow someone to remix your work to use for use on YouTube/Twitch etc.?
Personally I'm all for it, but the vast majority of the music I compose is actually owned by the video game companies so it would be best to inquire with the game companies before creating a remix. But as far as the concept of remixing goes, I'm all for it!
I would like to thank Mr. Broadbent for his time, and I look forward to hearing more of his work in the future.
Published May. 19th 2014