Time to Reboot: NHL Hitz
NHL Hitz was a short-lived game that brought us the joy of hitting the goaltender.
These days, all major games are pushing to achieve a certain level of realism that convinces a player that they are somewhere else. There's no denying that in recent years, we've been getting more and more dazzling experiences out of super-realistic games. But what happened to the classic party games?
Growing up, all of my favourite games were unrealistic - games like Super Smash Bros., Halo, and Mario Kart. These were the best party games to get together and play as a group until the controller broke. The series I just listed are fortunately all still alive, but they're not like they used to be. There are many other series that didn't make this far. One of my personal favorites was the short-lived NHL Hitz series.
Why NHL Hitz Deserves a Reboot
Isn't it obvious? It was the perfect party game for sports fans. Sure, pretty much all of the mainstream sports games can be played with four players, including NHL, so why not just play that?
Don't get me wrong, these games are great for group sessions; however, when you have a bunch of friends all in the same room, there is just something about the devastating, illegal checks that you could lay down on the opposing team's players (and goalie).
What Would The Reboot Look Like?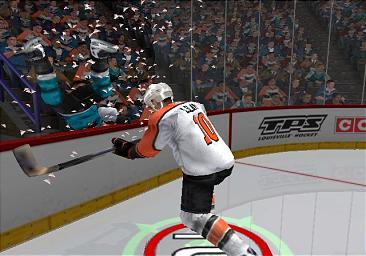 Since NHL Hitz only lasted for 3 games, developers could easily revolutionize the way the game was created without disappointing too many people that miss the "classic features."
A big step for the genre would be updating to match the kind of capabilities players have in EA's newest NHL games. If NHL Hitz brought in features like the skill stick, and then finished that off with their classic no-penalties twist, they could have quite a game.
It would also be nice for them to offer an option of different game modes. Throughout the series they had both 3v3 and 5v5 gameplay. Having both of these game modes as an option, plus maybe a twist of the old Free-4-All game mode that EA used in one of their NHL games, could bring a whole new hockey experience to the living room.
Published Feb. 12th 2015