EVE Online: In Space, No One Can Hear You Snowball
Even the bad little boys and girls of EVE Online deserve something at Christmas.
It may be renowned as a brutal game full of shady gangsters and turncoat politicians, but even the most mean-spirited of EVE Online's space Scrooges deserves a little Christmas cheer so the jolly folk at CCP Games have provided the means (as well as the lunacy-laced festive video above).
On 13th December, players were presented with a redeemable item called a Festival Launcher, which came with a stack of snowballs. This has resulted in spates of harmless spaceship frolicks in which absolutely nobody died. New Eden is probably in shock.
On 20th December, every subscriber got a seemingly random selection of in-game gift items, including a limited edition ship, collectable trading cards based on teams from the recent New Eden Open PvP tournament, and odd curios such as "a unit of lag", "The Big Red Button" and a "donut holder". Many of the items are in-jokes or tongue-in-cheek references to events EVE Online's 10-year history.
Some players reported received a single unit of carbon, presumably because they had been naughty. Quite how this was determined in a moral ambiguous game like EVE Online is anyone's guess. It's worth noting any players taking up a subscription during the holiday season will still be entitled to all the holiday loot.
A final gift is scheduled for delivery on 28th December, so the little children of New Eden wait with bated breath.
Fireworks are expected.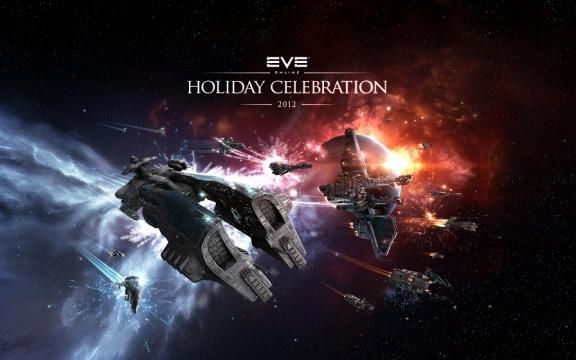 Source: Sansha Claws' Grotto
Published Aug. 11th 2017