Fable to be Re-Released in Glorious HD
Fable is getting an HD re-release on the Xbox 360 this holiday season.
Come with me on a journey, if you will, to 2004. I was just a young lad, obsessed with Morrowind and hearing whispers of the next great open world RPG: Fable.
All of my decisions would have consequences, and there would be no walls to stop my exploration. Then it released… and I was disappointed. It's hard being compared to Morrowind.
Now, I remember Fable and somewhat of a console fantasy visionary. In true Molyneux fashion, Fable was oversold. Nonetheless the game was a huge success; it was clever, entertaining and challenging (sometimes).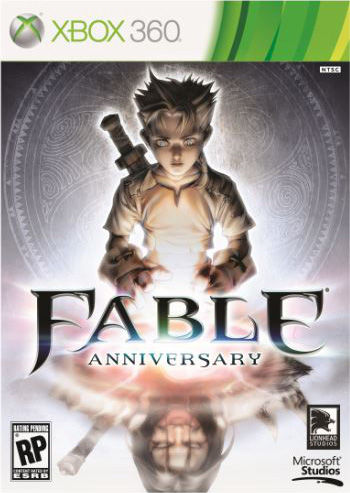 **I really think this should be on the Xbox One though. Just saying.**

So get ready folks, because it's coming back! Microsoft has announced that Fable: Anniversary will be released later this holiday season for the Xbox 360 only (it's a great idea to not put it on their new system… right?).
IGN confirms that the new features include: new lighting, new facial animations, new cutscene animations, updated textures and particle effects and "much, much more!"
Are you excited for Fable: Anniversary? Let me know in the comments down below! While you're down there tell me about your memories of the original Fable and maybe I'll give you a hot stone massage!

Published Jun. 4th 2013