A Steam-ing PC Platform
A quick review about a Steam-ing PC Platform that offers everything.
Steam-ing Platform on PC
Throughout my PC gaming life, I have never come across a platform that's better than Steam. If you don't know what Steam is, get into that Steamy kitchen. It's a great platform that offers what I would bet is millions of games for download and purchase. Very easy to navigate, and offers multi-player abilities.
What can Steam offer to me?
Unlike Origin, Steam offers many different types of video games, some you'd even find on Origin! Just to name a few, Steam offers Horror games such as Amnesia: The Dark Descent, Simulation games such as Sims 3, and Family-Friendly games like Lego: Harry Potter. The titles go on and on, and the prices are very fair. Not only on good days, but there are yearly Steam sales during Christmas and summer time. At that time, many games go 30%-75% off, and offer game bundle-packs.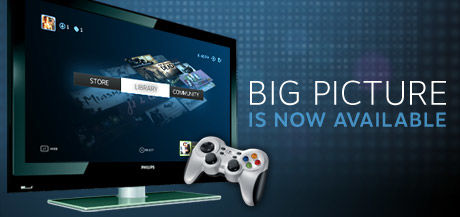 One of the newest features to Steam would have to be "Big Picture Mode." While enjoying this feature, you can hook up your PC gaming controllers, customize how they work, and try out full-screen gaming while keeping track of your chat windows. Your chats as well as a browser and statistics on your current game are simply a shift+tab away. A very user-friendly way to enjoy your game to its fullest extent.
What about this online multi-playing?
Within Steam there are many games that offer online playing within the platform, including but not limited to Civilization V. By purchasing this game through Steam, you can play online against your friends while also purchasing DLC to make the game more exciting. This feature is also available for games like Dota 2 and Portal 2.
What's so great about this community?
By using Steam, you can create private groups for clans and buddies, while also having your own profile that you can customize. The profile can show your games, statistics, wish list, friends, and groups. This feature is very useful when trying to find what to purchase your friend for that special surprise, and showing your pride for your clan. Also, Steam is constantly upgrading their chat system to include timestamps and emoticons.
As a hard-core gamer, I couldn't imagine using any other platform to organize my games, and keep in contact with my fellow gamers. I highly recommend trying out Steam and seeing if it can fit your gaming needs.
Our Rating
A quick review about a Steam-ing PC Platform that offers everything.
Published Aug. 13th 2013