10 Prospects To Draft Onto Your Squad in Football Manager 2016
With 'Football Manager 2016' right around the corner, it's time to start thinking about the players you'll need to ensure your success.
Can you feel the excitement building? Can you hear the roar of the crowds? The shouts and hollers of players on the field? Can you feel the anticipation for another year of the best sports simulation around? That's right, we're just a few days away from the release of Football Manager 2016! This year's iteration promises to be something really special. The good folks at Sega and Sports Interactive are delivering a ton of new changes that are designed to make FM16 the most popular release yet.
Chief among the changes being made — at least according to series fans — is the inclusion of the "Create-A-Club" mode, a game mode that "allows you to name the club, add yourself and friends to the line-up, edit the squad to your heart's content and even choose the colours."
Sure, you know what you want your team name to be, and you know what colors your players will rock as they race onto the field. Now all you need is some quality players to round out your squad.
This is Football Manager, though, so you can't actually expect the developers to take it easy on you, can you? Of course not! While you're fighting your way to the top of your chosen league, you'll have to deal with the same issues any manager would encounter, both on and off the pitch. One of those issues: the salary cap. That's right, there's no such thing as an unbeatable squad right out of the gate. You'll have to manage your finances and make the most of your purchases. Thankfully, we've done the work for you and compiled a list of names that are certain to put you on the road to a title.
Abel Ruiz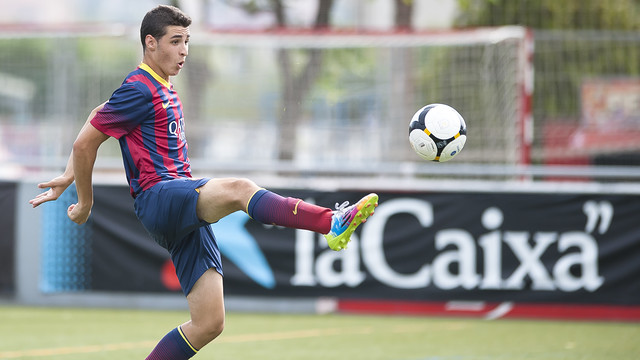 Don't sleep on the FC Barcelona youth striker. In real life, the goal-scoring machine is set to be a really valuable player, but that hardly compares to his value in FM16. Pick him up early if you want to give your squad the best chances at being a contender down the line.
Anton Mitryushkin
Nineteen-year-old Russian goalkeeper Anton Mitryushkin is something to behold on the pitch. Year after year, the up-and-comer has proven himself to be a wall that no soccer ball can pass.
The youth player won't be an amateur for much longer, so it's absolutely necessary to get him on your team if you're in the market for a cheap goalie early on (and if you're not, you should be).
Riechedly Bazoer
On the field, Bazoer still has some maturing to do. In FM16, he's like the next Pelé. He excels at a tough-to-find position (the Regista), and he'll only improve as you play him. Expect to pay $15 million for him right out of the gate, but considering how much FM16 loves the guy, that's a steal.
Considering how his price (and talent) soars as the game progresses, you're doing yourself a favor nabbing him early, especially before he's drafted by an opponent and he becomes a problem for your defense.
Carlos Gruezo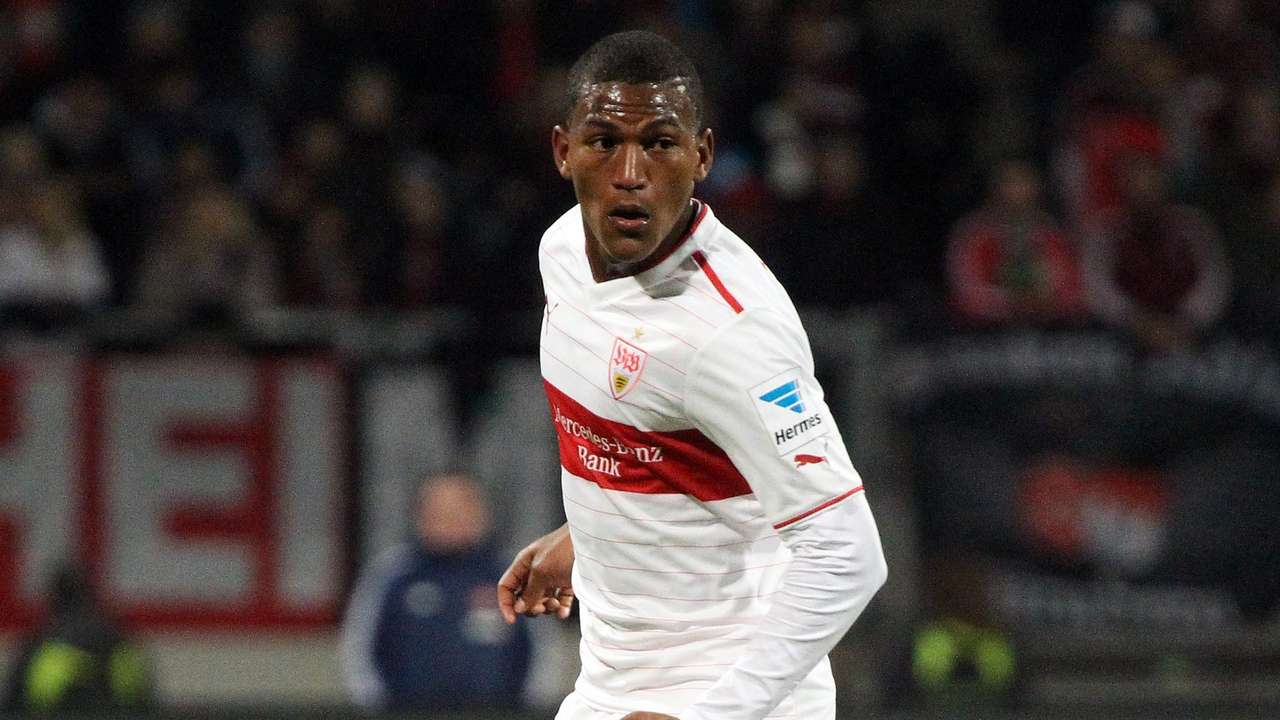 Midfielder Carlos Gruezo comes from a tradition of football players. The son of a former footballer, the people behind Football Manager 2016 clearly expect great things from the Ecuadorian.
His success is assured in the game, so you're only cheating yourself if you don't nab the youngster from Stuttgart as soon as humanly possible.
Simone Scuffet
If you passed on Mitryushkin, then you should definitely keep Italian firebrand Simone Scuffet in your sights. Obviously, a high-performing goalie is key to a top notch squad. Unfortunately, great goalies are few and far between, and organizations who have one tend to pay top dollar to keep them.
So, keep an eye on the youngest goalkeeping talent out there, and make sure that Calcio Como's Simone Scuffet is near the top of your list.
Toni Trograncic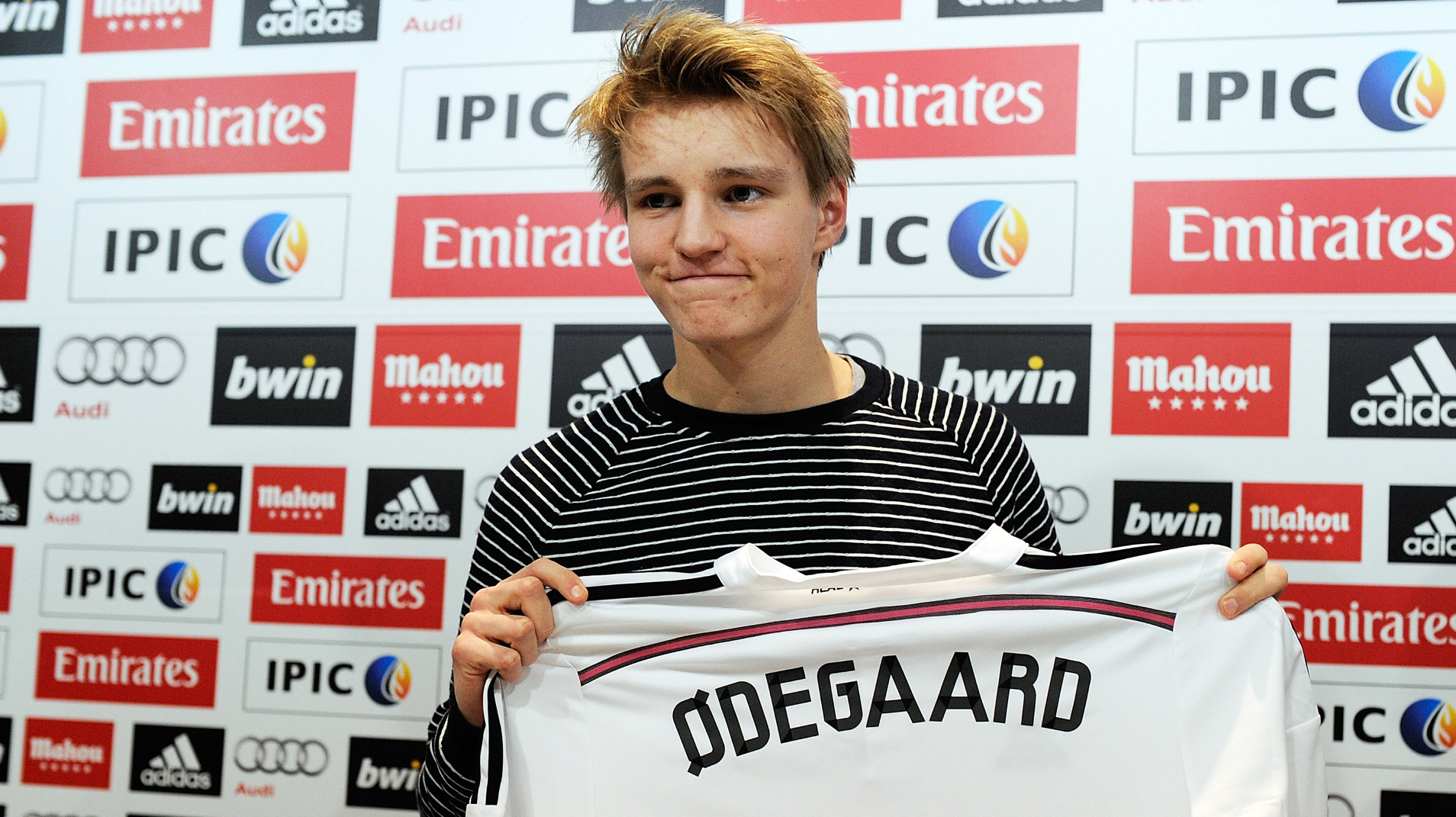 Bayern Munich's teenage star Toni Trograncic is still unshaped, it's true. He's what you'd consider a long term investment. Especially since the kid is so young that there's no telling which position he'll play when he comes of age.
What is certain, though, is that Trograncic is one of the most technically skilled players of his age group. In other words, it doesn't really matter where he'll end up, because he's going to dominate.
Ike Ugbo
On the off chance you're an under-18 footballer in Europe, you're probably already very afraid of Ike Ugbo. This season, he opened Chelsea's Youth season by knocking out a hat trick right out of the gate, a number that put him on path to becoming one of the organization's leading all-time scorers.
And he's only 16. Get him now, people, while the getting is good!
Joel Asoro
Sunderland's 16-year-old acquisition is certainly one to grab first thing. The club has placed a lot of importance on his development, and for good reason.
Described as a "fox in the box," Asoro is swift-footed and deadly from the inside. He's already shown a lot of talent as both a striker and an attacking midfielder, so he's certain to fit into your squad wherever you need him.
Jonathan Silva
Series vets will recognize the name Jonathan Silva. The defensive wunderkind has repeatedly been the bane of club owners who haven't drafted him early on (you know he made your life miserable in FM15).
The Argentinian's value is guaranteed to spike after the first season, so be sure to invest some cash in him while he's young and feel that much more confident that your defense has an extra layer of protection.
Andrija Zivkovic
In the case of Andrija Zivkovic, we need only prove our point by doing a little simple math. If you pick up the playmaker in your inaugural season, you'll drop about $1.1 million to acquire him.
If you pass on the potential winger and wait until 2017 to acquire him, then that price tag jumps to about $40 million. So … yeah, buy him. It's just common sense.
If you play it smart and use some of these players before they become big names, you can be dominating Create-A-Club mode without breaking the bank.
Published Aug. 4th 2017