Ubisoft Releases "Empire of the Sky" DLC for Trials Fusion
Do you like Trials Fusion? Well Ubisoft has released some new DLC to make you like it even more.
Ubisoft's Trials Fusion has new downloadable content called "Empire of the Sky" available on the PlayStation Network, Xbox Live Arcade, and PC. According to the trailer, the DLC features nine futuristic tracks to jump, flip and wipeout in. The tracks are nicely designed (some brightly-colored) and high up in the sky (like The Jetsons) and offer players new opportunities to do complex tricks.
The DLC also features 18 new track challenges that require balance, good hand-eye coordination, and as always, patience. Also, there are new editor objects to help players customize their dream tracks that they create.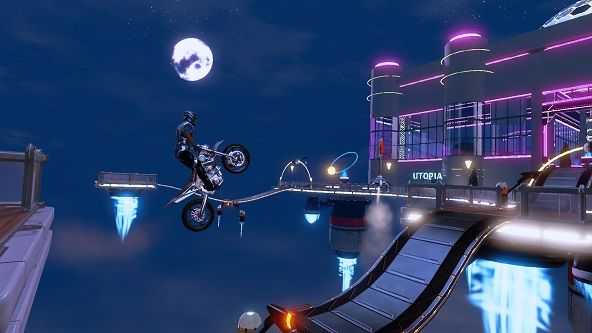 According to the trailer, there are six DLC packs and an exclusive Crater Hazmat Suit which are all available through the season pass. One of the packs is called "Riders of the Rustlands" and features tracks with traditional dirt roads. It was the first DLC for Trials Fusion. There is a genre contrast in "Empire of the Sky," since "Riders of the Rustlands" is down low on the ground - and sometimes lower than that. "Empire of the Sky" is graphically optimized for the next-gen consoles, but is also available on the Xbox 360 for those who haven't gotten the chance to upgrade their consoles just yet.
If you'd like to learn more about Trials Fusion, visit their official website.
Published Aug. 27th 2014