Guild Wars 2: Tower of Nightmares Released
The new Halloween patch is beautiful and deadly
In the newest Guild Wars 2 release, specifically for Halloween, players will go to Kessex Hills and fight the toxic alliance. The update was inspired by a piece of art by Daniel Dociu and his picture of a giant tower.
This update is very dark and pretty. Some like the old light and airy Pre-Ascalon feel better than the new melancholy attitude adopted by the art of this update, but this change is permanent, so people will have to make peace with the more morose style of the map. The splash art for the zone is brand new to show the Toxic Alliance's corruption of the lake.
Plus, there are glowy new creatures to fight who have been poisoned into a gorgeous sheen. There are even rare new cinematics featuring beautiful women, like the non-player character, Kasmeer.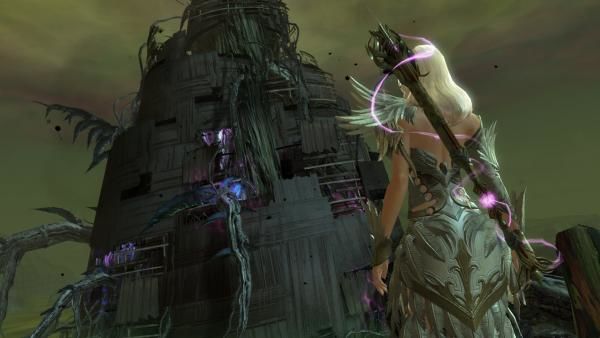 The art isn't the only new thing. The mechanics are dIfferent too. This update has spawned the first stompable enemies in the player vs. environment (PvE) world. This is not necessarily great, because it slows down PvE combat, but it was added by the developers as a test in Kessex Hills to make other game types more There is a new content delivery system in this update that directs players to the next part of the Living Story. That has been sorely lacking.
There are new armors, weapons, costumes, and finishers in the gem store that weren't there last patch. They even brought back last year's Halloween items to exist until November 12th of this year. If you can afford the real-life money to buy one of the three new armors, it might be worth it.
This update should be beautiful and deadly at the same time. It'll be scary and cool so you should test it out in Guild Wars 2 now.
Published Nov. 2nd 2013