Final Fantasy Designer Tetsuya Nomura Gives Batman a Makeover
Batman has gone through a ton of changes over the past few decades. Now the Dark Knight gets a Final Fantasy treatment.
Batman? Black suit, yellow utility belt, silly mask? Well, forget that because Batman has a new look thanks to a very prominent designer. The man who brought us Kingdom Hearts and the ever-intricate-and-inspiring designs of the Final Fantasy series gave Batman a new look. That man is Tetsuya Nomura.
If it weren't for the red bat on his amplified Batman helmet with elongated, spiky ears, he would be nearly unrecognizable. From the looks of the pictures on Polygon.com, his suit resembles metal armor from the Renaissance days and looks heavy, but durable. His cape doesn't look like a regular cape that flows in the wind; it looks like it's just as heavy as the suit.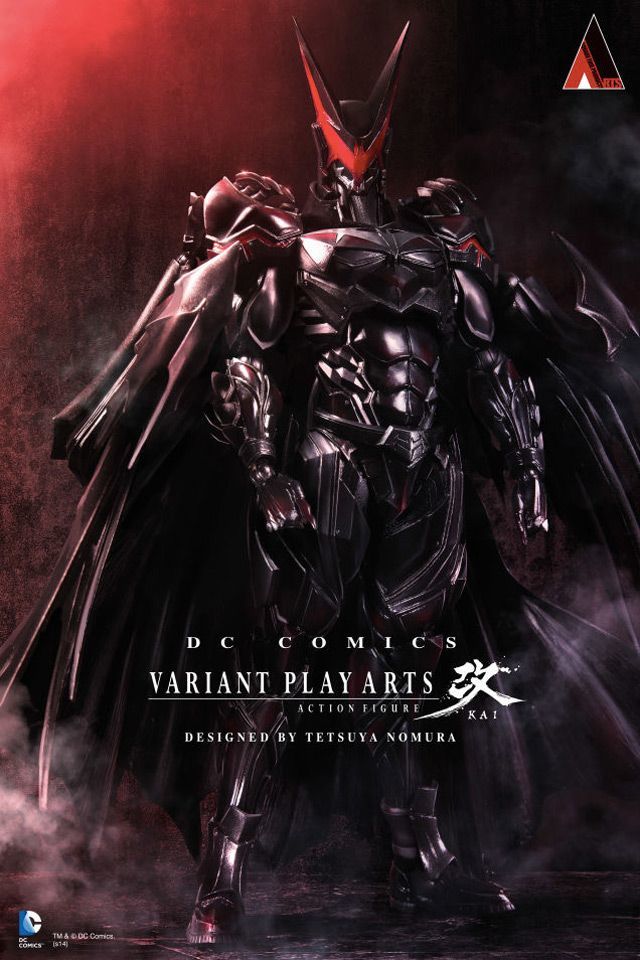 Nomura put a lot of thought into this makeover; the intricacies of Batman's suit detail serves as evidence that he takes design seriously. Batman looks more like a knight than the billionaire superhero we all know and love. According to Siliconera.com, Nomura designed this particular Batman a while ago for a since-abandoned project:
Many years ago, I worked on a different project and the concept and idea was kind of already there. Unfortunately, that project didn't pan out and it never saw the light of day.

When the merchandise team started expanding into the DC Comics Variant figures, they approached me and said, "We remember you drew a sort of Batman design back then. Would you be able to share that with us?"
Nomura also said in the same interview that this depiction of Batman was for a game that came before Kingdom Hearts:
"Yeah, it was game-related. It didn't even start development as a project, it was just a concept and ideas, not a full game. Since the project was canceled, I can't talk much about it. [...] The design from that early project influenced Kingdom Hearts and armor design in that series."
Square Enix hired the right man for the job, considering that this revamped version of the long-time DC Comics hero is the newest addition to a "Play Arts Kai line of action figures," according to Polygon.com. It's definitely a refreshing change from Batman's retro "black and yellow suit" that he's normally spotted running around in.
Those who attended the San Diego Comic-Con were able to see the redesign this past weekend. Square Enix said that there are more revamped figures to come and that this Batman was only a prototype. What will Nomura come up with next?
Published Jul. 29th 2014