Cyberpunk RPG Dex On Kickstarter
A story-driven action/stealth sidescrolling RPG with a fresh new vision of cyberspace.
We are proud to introduce our exciting new game, Dex – a 2D side-scrolling action/stealth RPG in a cyberpunk setting.
The most innovative aspect of Dex, both from a story and a gameplay perspective, is that it takes place in two planes: physical reality and cyberspace (which is presented as a sort of augmented reality). Cyberspace is omnipresent – you can go there anytime for an alternate take on things – and it is up to you to choose how to overcome all obstacles and enemies. More than one solution can work – pure action, stealth, or cutting through intrusion countermeasures in cyberspace.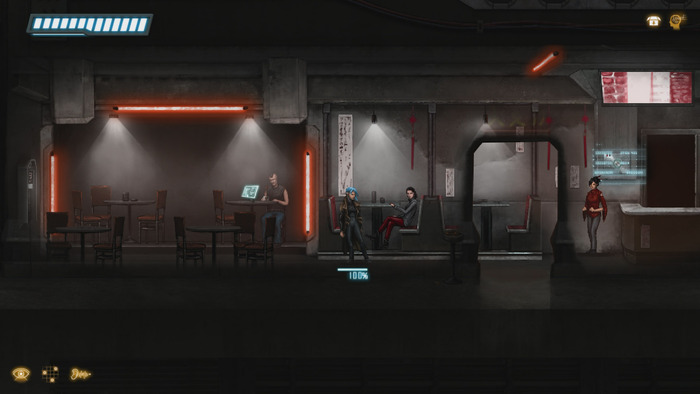 Dex will be distributed DRM-Free. Confirmed platforms are PC (Windows, Linux), Mac, and OUYA.
Please note that we have also launched our Kickstarter campaign, with more information and materials to check out. Release is scheduled for June 2014, with early access available for Kickstarter backers.
Published Nov. 14th 2013