Runescape announces new NXT client to optimize graphics
MMORPG Runescape announced NXT, a game client to optimize graphic for their 15th Anniversary.
Recently, British game developing studio Jagex announced that they are going to celebrate their MMORPG Runescape's 15th anniversary with a release of new game client called NXT that can optimize the graphics for players depending on their operating system performance. With this update, there will be vast viewing distances, along with dynamic shadows and lighting effects.
Here are a few examples: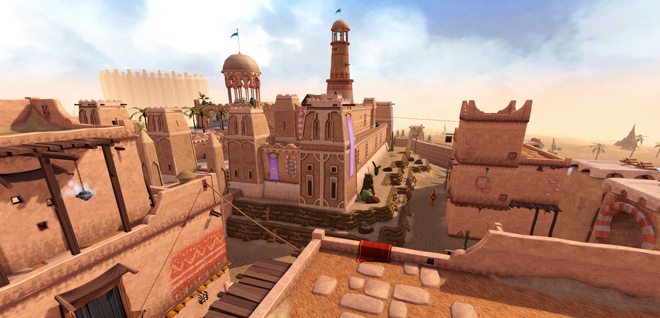 Screenshot of Al Kharid, a city in Runescape
Screenshot of Prifddinas, elven city in Runescape
Screenshot of Grand Exchange of Runescape
According to Jagex, they tested NXT on many computers with different graphic configurations, and they believe it will function well on most of operating systems. In recent beta testing, the development team had fixed most of the bugs. Although there are players who've encountered bugs in their graphics, Jagex responded as they will fix as soon as possible.
In addition to this update, there have been many other updates -- such as Party Garden and Balloon Drops -- which are dedicated to the game's 15th anniversary.
Published Apr. 20th 2016